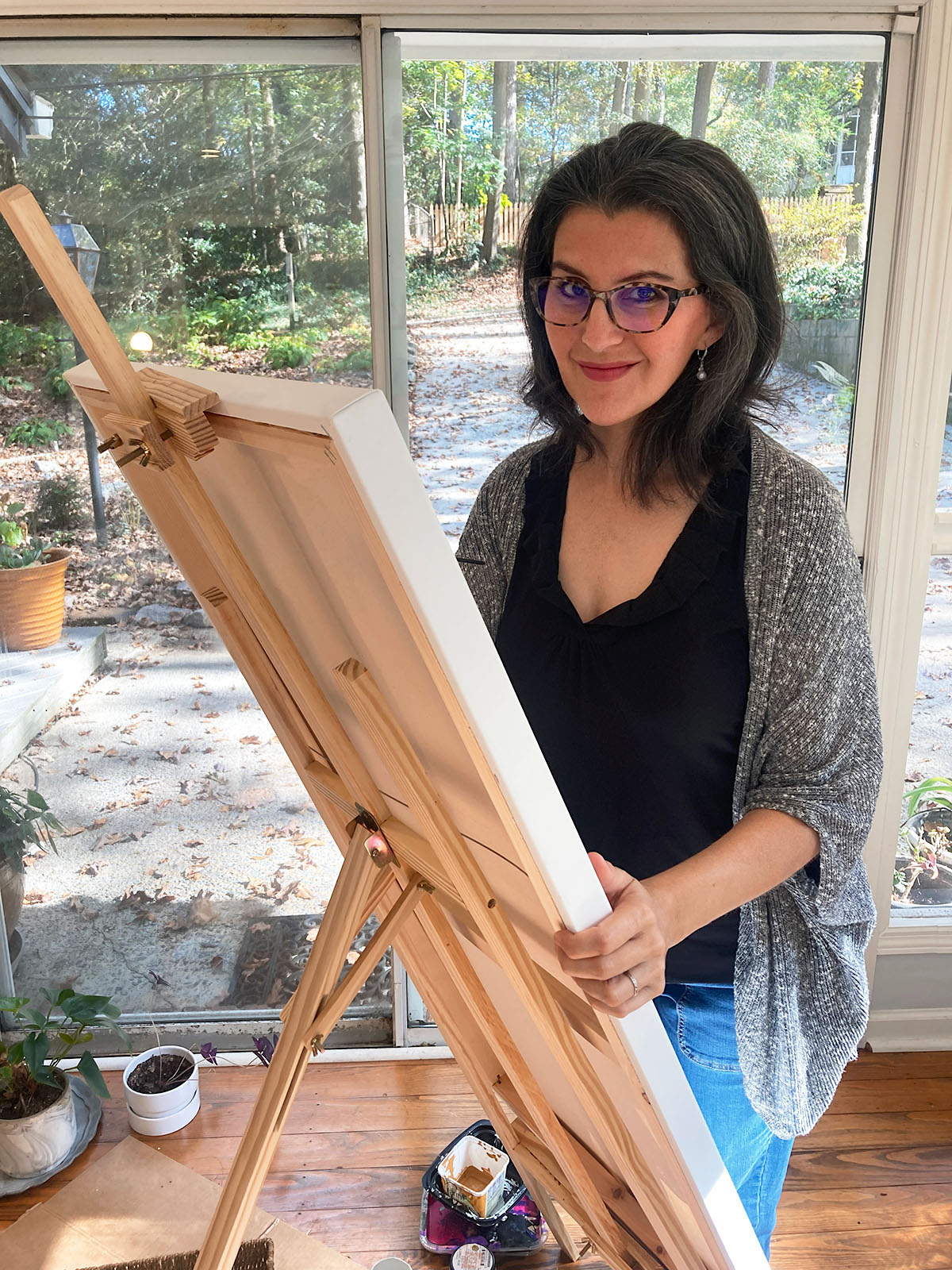 Hello there, I'm Jessica! Welcome to my little gallery. If I'm not decorating the home or diy'ing, you can find me behind a canvas. There is so much beauty all around us. I love the challenge of bringing inspiration from colors and nature to life through art. I have a thing for plants. You'll see that come through in my pieces. I also appreciate life's imperfections so most of my pieces will feature some ruffled edges captured through abstract concepts.
I'm currently primarily working with chalk paint on canvas. I enjoy the aspect of moving and manipulating chalk paint with water. The texture capabilities of this medium are also wonderful for enhancing the aesthetic of the work.

I really enjoy adding "an edge" to a piece by the use of tools, streaks, drips, blotches, and other techniques.