Greetings friends! I'm so excited to be launching my first in-depth furniture renovation course through the Nooks In Bloom Academy. In the Renovate Like A Pro Course you will gain access to 5 video lessons where I will walk you through some of my best tips and tricks for mastering a show-stopping finish!
Whether you are a beginner or advanced creator, this course is designed to teach you various techniques for refinishing a furniture piece. We will be creating something that is not only beautiful, but will be of the highest quality for yourself, for gift-giving or for sale.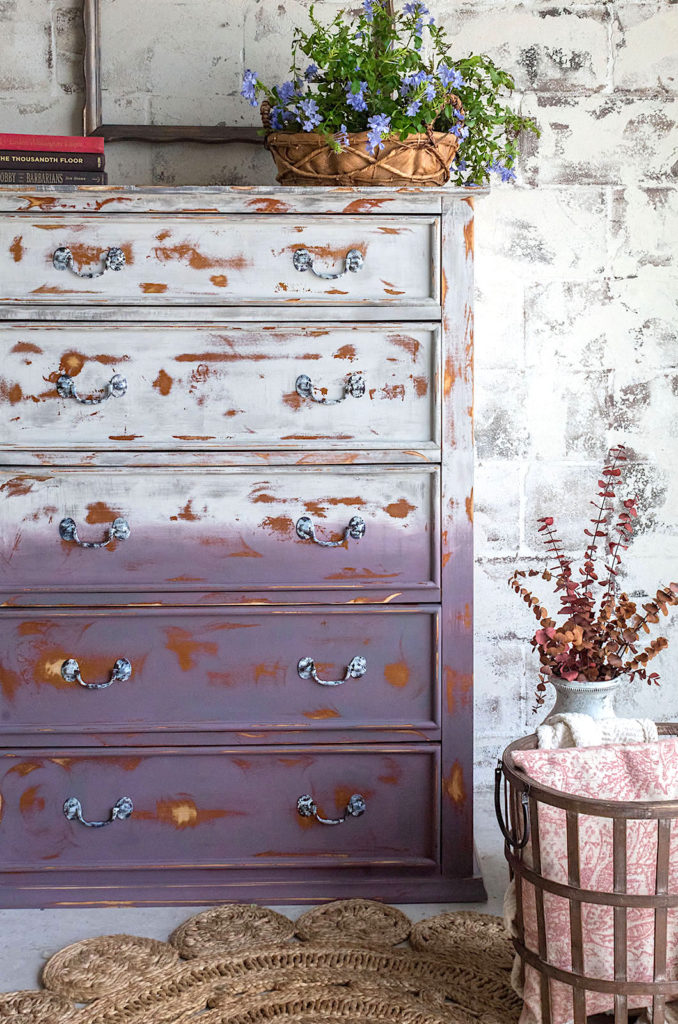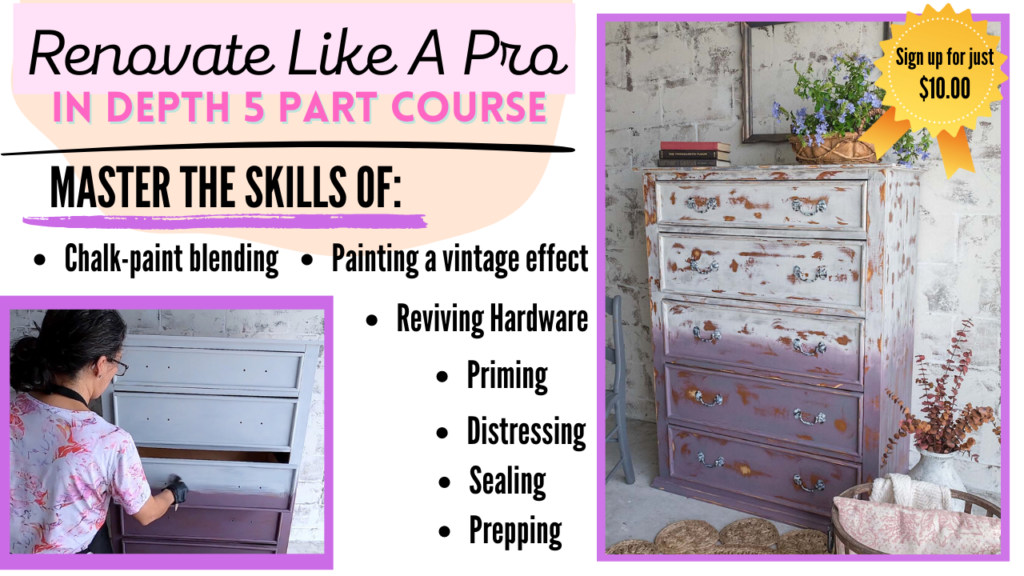 Different to my Youtube tutorials, this course is broken up into 5 detailed videos that are rich in my best tips and tricks I have learned over the years of having a successful furniture renovation business. 
We will be diving into steps that are essential for creating a solid foundation for a renovation. I will also be teaching you some very cool artistic techniques. And finally, I will walk you through the finishing details, including showing you how to seal your paint.
The course is designed for you to work alongside me on your own furniture piece. But you can also simply watch the videos and learn from each of the 5 lessons. We will be creating the design that is featured in these images—a gorgeous, distressed aesthetic with vintage and blended under tones.
I have kept the cost of the course low so that it is accessible to those interested in learning new techniques without having to pay for a costly class. I hope that you will join me in the course. It will be great to see you there!
Click Below To Enroll Today
Renovate Furniture Like A Pro Course
Discover All Your Potential!