Hello beauties! I wish you a great start to the week before Christmas! Today I'm sharing with you how I gave this very special mirror a new look in three simple steps. A client asked me if I could revamp her family heirloom mirror. Any time I work on an antique or an item of special sentiment, I want to be sure I am preserving the integrity of that piece. Although adorned with richly carved details, the brassy-orange finish just had to go. It was calling for an updated and classy updo!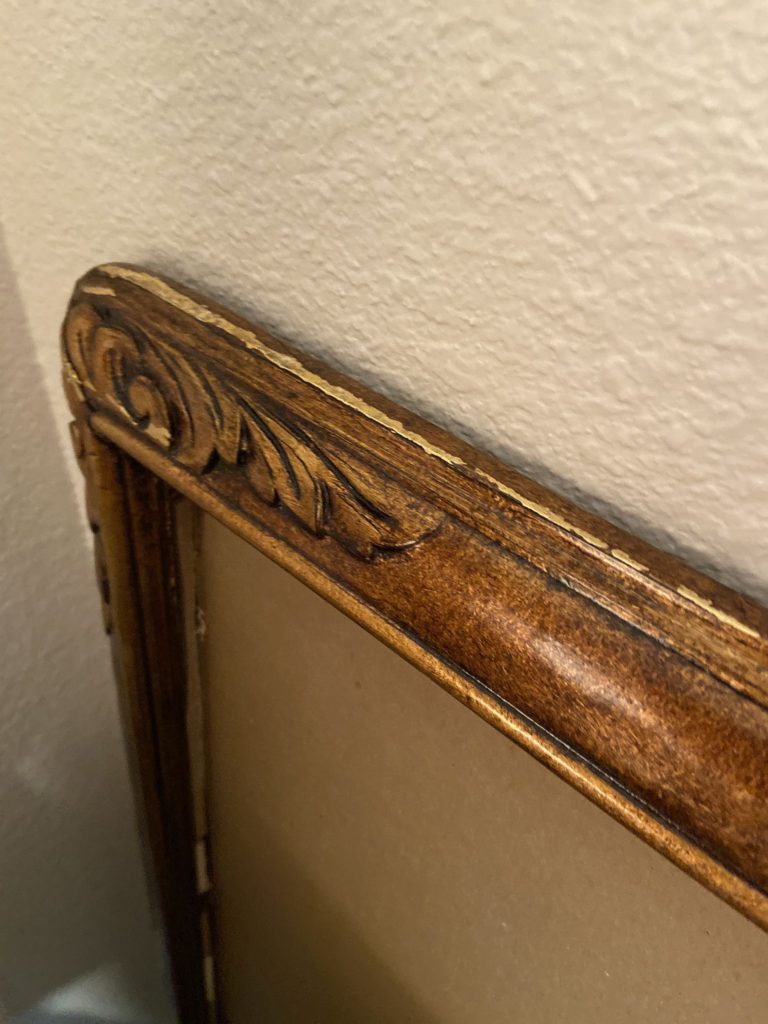 My husband Ronny had to do some repairs to the frame. Afterwards, I filled in gaps with Elmer's Carpenter Wood Filler. I like using this wood filler because dry time is short and it changes colors to let you know when it's dry…easy peasy. Corners that needed firmer bonding I wood glued with Titebond. I've used other wood glues, but this one is not only super affordable but rhinoceros strong! My handy Can Do Clamp was perfect for securing the frame which I let dry over night.
This mirror had been painted before and after some light sanding I discovered a beautiful gold under the brassy finish. I decided to use this gold layer. Otherwise, I would have given it two coats of gold spray paint as my base color. Then came the second layer. I used Glidden's Black which I chalked by following The Navage Patch's recipe.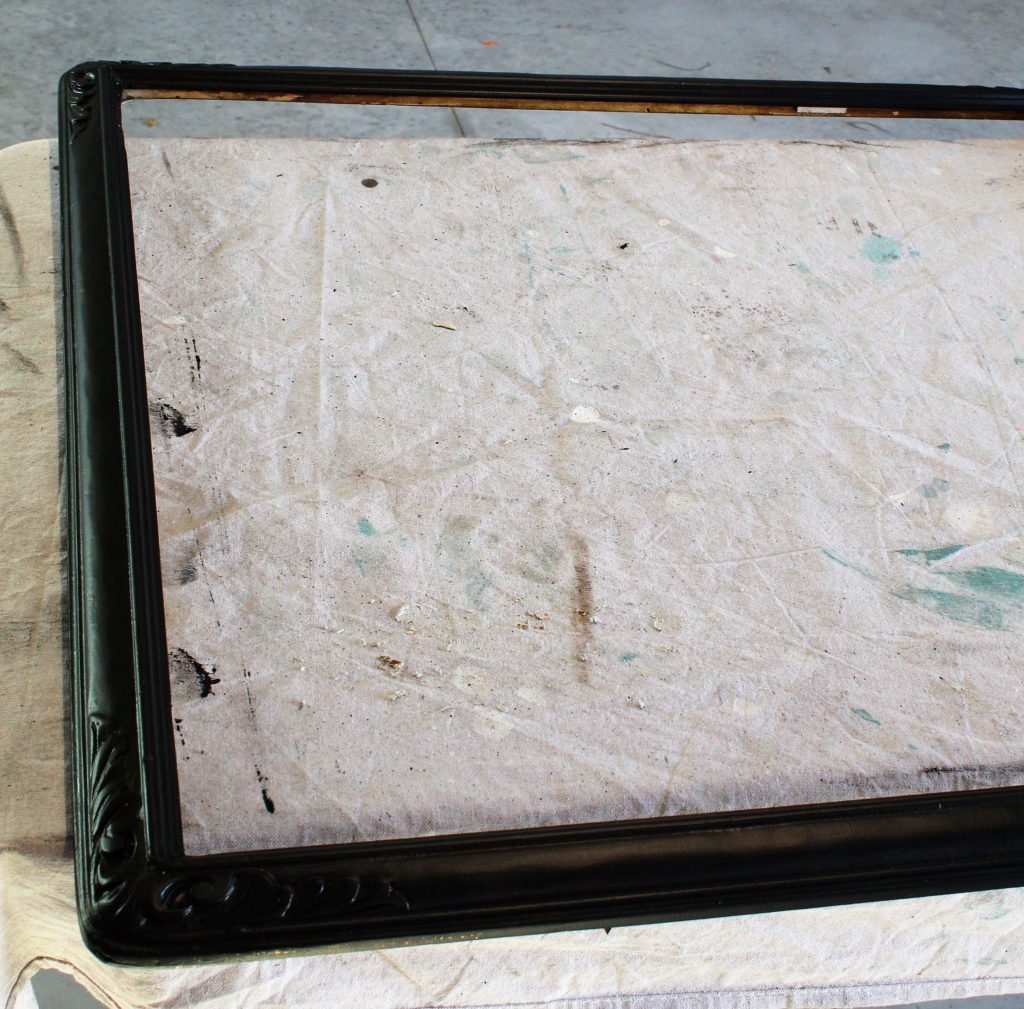 Now for the fun part! Once the black was dry, I took two grits of sandpaper (80 and120) and went around the mirror carefully distressing. As the gold started coming through it contrasted gorgeously with the black. You can distress as much as needed to achieve the look you desire. My client wanted the gold as the primary color, but you could also distress less and leave the black as the primary.
For areas that distressed a little heavier exposing some of the wood or that needed accentuating, I hand painted with the Glorious Gold Glass Enamel paint. It matched wonderfully with the other gold.
And that's it my friends! Two paint layers with touch up as needed. Isn't she a beauty! Let me know what you think. I would love to hear your thoughts on the heirloom mirror's new look.