For some time I've been wanting to expand our home.  Our kids are getting bigger and our home is feeling a bit more cramped. So we designed a plan to add on approximately 700 square feet to include a family lounge with an indoor/outdoor concept, a workshop for me, and new laundry room.
Currently our laundry room sees the most incoming foot traffic since our rear door is basically our entry door. Having the laundry area enclosed in its own space will be a more suitable setup.
"The future belongs to those who believe in the beauty of their dreams." – Eleanor Roosevelt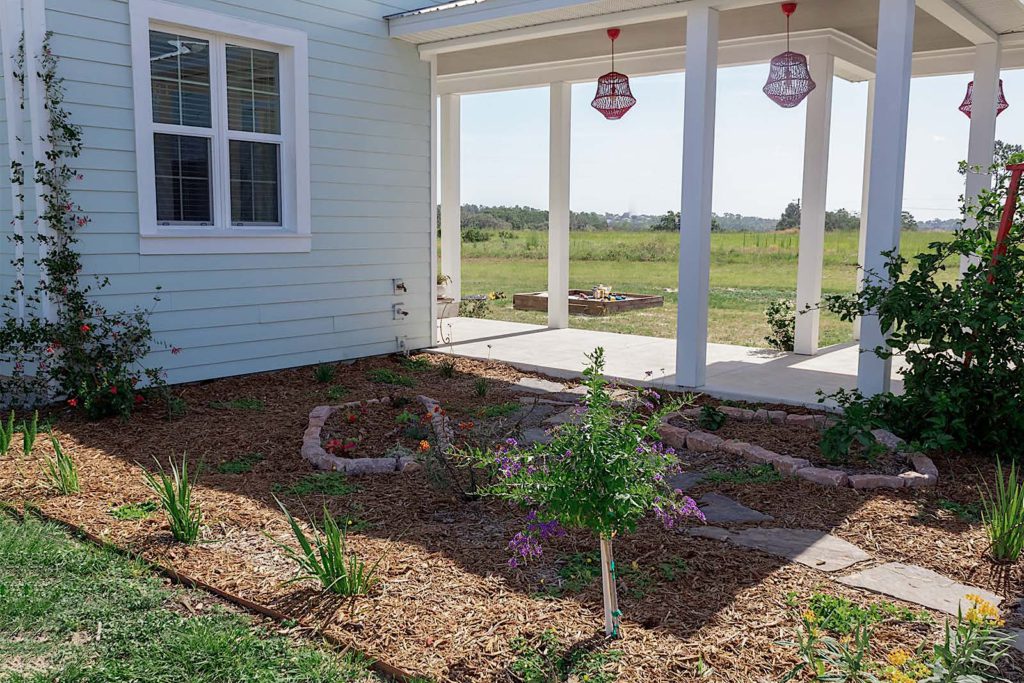 One day my husband and I studied our home, thinking what and where would make most sense if we were to embark on building an addition. We brainstormed on the least invasive route. In construction the more walls you put up or take down, the more the cost factor goes up. That goes for plumbing and electric too.
When my husband mentioned enclosing our breezeway, I felt a rush of mixed emotions. Losing the breezeway meant giving up a special secluded spot, tucked between our house and garage where the kids play and where I have direct access to my garden.
Our covered breezeway has been a treat especially during the hot Florida summers. It made me sad to think of this going away and being enclosed with walls.
But as we began to visualize a new space—one where the entire design would revolve around the concept of experiencing the outdoors through the comfort of home, my unease began to wither away. Excitement and anticipation set in and I couldn't wait to get plans drawn up.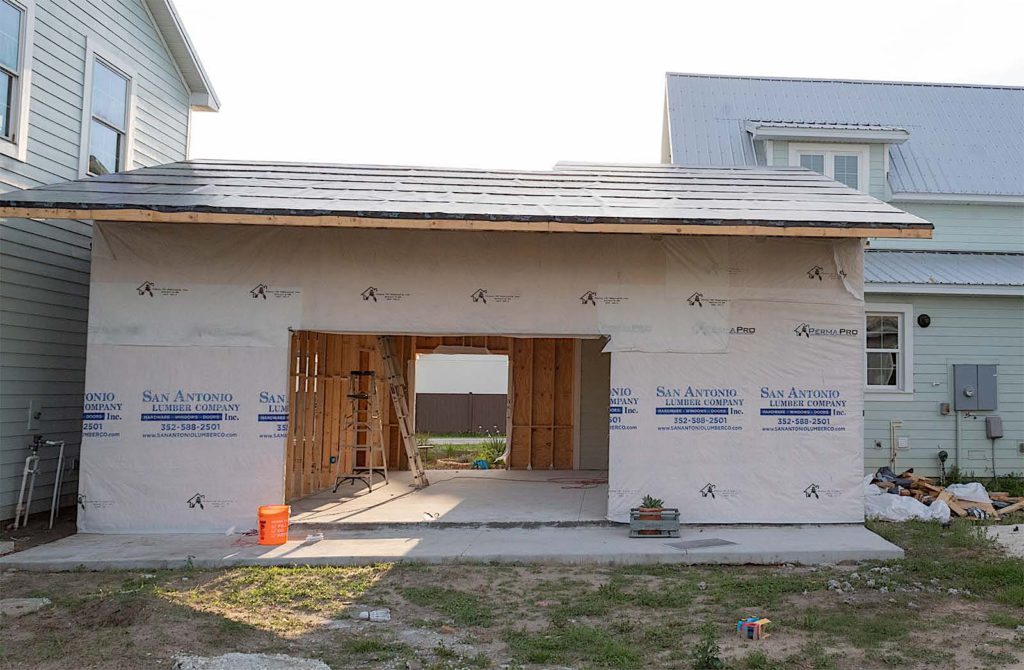 In my Design Process Post I share in detail what I envision for this new part of our home. I talk about the indoor/outdoor concept and creating a space that serves as a family retreat.  I share lots of design inspo and tips to capture this essence both structurally and aesthetically.
Removing Obstacles & Overwhelm
Where do I start? How can I afford it? I don't have any experience with managing a home-building project. The idea of overseeing your own build or remodel can seem like a daunting task and financially unreachable.
We are all about finding ways to make things affordable without sacrificing style. We applied this approach to our home build and now will do the same with our addition project.
After my husband and I self-built our home, we learned a ton and realized that it is definitely doable to build your dream home even if you are full of doubts and lacking experience.
Visit my how to get started owner-building post for all the steps we followed from concept through ground breaking with our home addition. I also share a budget breakdown including all our expenses so you can get a feel for what your project may look like financially.
Whether building from scratch, remodeling or adding on, there are key things you need to do in order to get the process started and to avoid getting your permit kick backed.
We've learned from the experts (building officials, sub-contractors, other owner-builders, and industry suppliers) and through our mistakes. Now that we are building again I'm documenting our journey so it may encourage and empower others on their building projects.
So my friends, stay tuned for more and be sure to SUBSCRIBE at the bottom of this page so you don't miss a thing!