I'VE BEEN WAITING 8 MONTHS TO REVEAL OUR EXITING NEWS WITH YOU! WE ARE DOING IT AGAIN, OWNER-BUILDING!! This time we are adding on to our home—a family lounge with an indoor/outdoor living concept.
I will be sharing an in-depth step-by-step process of how to add on to your home as an owner-builder. That means YOU are your own General Contractor. You apply for your permits, coordinate home inspections, hire out your sub-contractors and manage the entire process.  LOT'S OF WORK, but VERY rewarding and you save loads of money!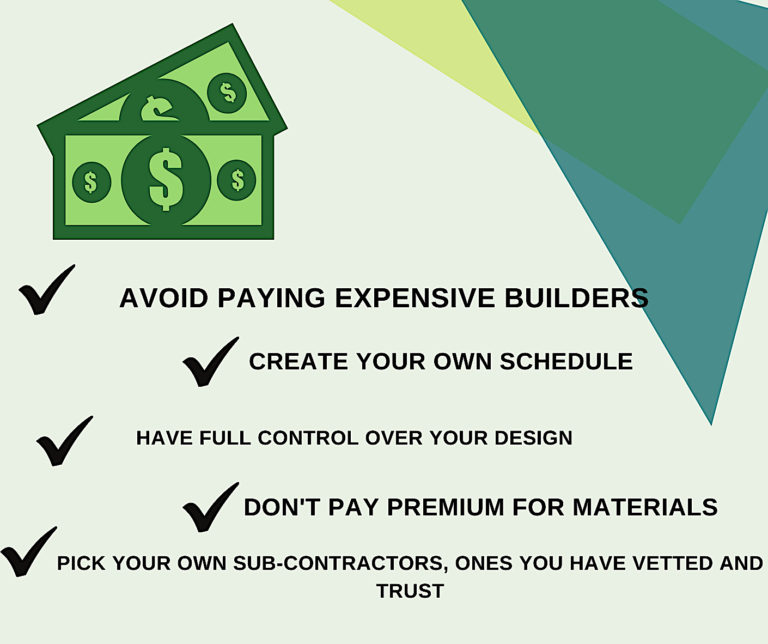 I plan to be fully transparent with this process in hopes that it may help others who are considering building, remodeling or adding on.
I will share finances, including our quotes and expenses so you can have a point of comparison for your projects. As I shared in my original OWNER-BUILDING POST, I can't recommend enough reading the Owner Builder Book by Mark and Elaine Smith. It was our best resource when we built our home.
Be sure to SUBSCRIBE so you can follow along and not miss any important tips!
Costs to Date
Family Lounge Addition
DRAFTSMAN: for our plans...........$400

SURVEYING COMPANY.....................$425

ZONING PERMIT....................................$325

Recording of Commencement Disclosure.................................................................$13
We hired a different draftsman for our plans than we used for our house build. Our former draftsman had retired. Research well your designers prior to hiring. Ours was extremely slow and I would not use him again. You can use draftsmen or architects to create your plans. Usually draftsmen will be more economical.
Since we are adding on only 686 square feet, we did not need to go back and forth too much with the designer. I recommend sketching things out on a paper first and deciding on details before hiring your designer.
CONSIDER THINGS LIKE:
•location of appliances based on ease of access and flow
•windows and doors dimensions (how big or small do you want them)
•plumbing location (where does it make sense to have plumbing? Shorter lengths for digging and running pipe means less cost)
•electric layout (where would you like lighting? outlets? how many? –electric subs will often give you a number of how many connections are included in their quote)
•desired ceiling height
•door direction openings (sounds silly but you may want to later put a screen door on an exterior door so its inswing our outswing can affect this).
•Southern Living has hundreds of house plans. Browse these and share any you like with your designer. We used the Sugarberry Cottage House Plan as a base for the design of our home. We also purchased the plan to avoid any copyright issues.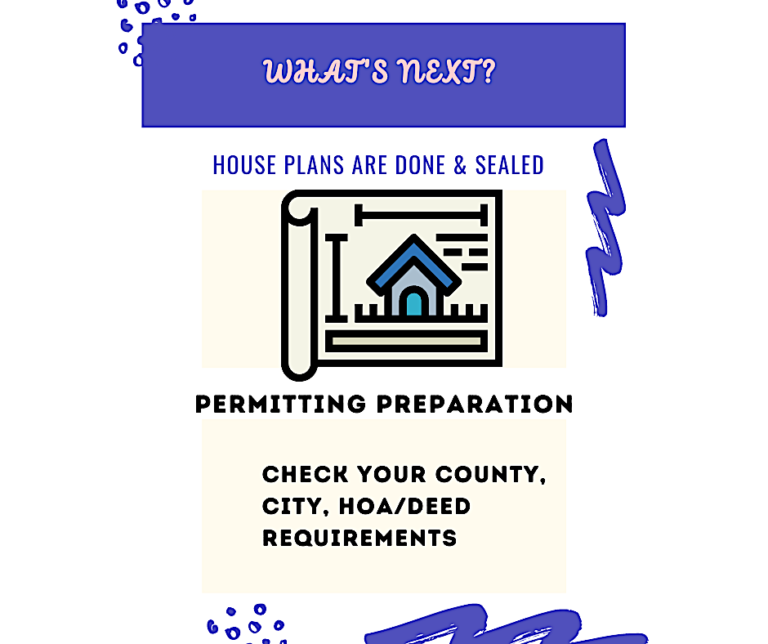 Don't be intimidated by the permitting process. It is not rocket science. You just need to get all your ducks in a row and fill out all your paperwork before applying. I'll share what we've completed so far which will likely vary from where you live, but may give you some perspective. Also, keep in mind THIS IS ONLY FOR A HOME ADDITION, NOT FOR A HOUSE BUILD, although a lot of the steps pertain to home building as well.
• Prior to finalizing our plans we sent a copy along with our site plan to our Deed Restrictions Committee. Once approved we sealed our plans.
• We called both City Hall and our Building Department to obtain a list of everything they would require. These are different entities but both need to approve our addition. Where you live you may or may not have multiple building governing entities. (i.e. HOA and Deed Restriction Committees)
•Our City has a new requirement to show a drainage plan, basically how and if your addition will impact drainage on your property. So we had our Survey company complete a drainage plot plan for us.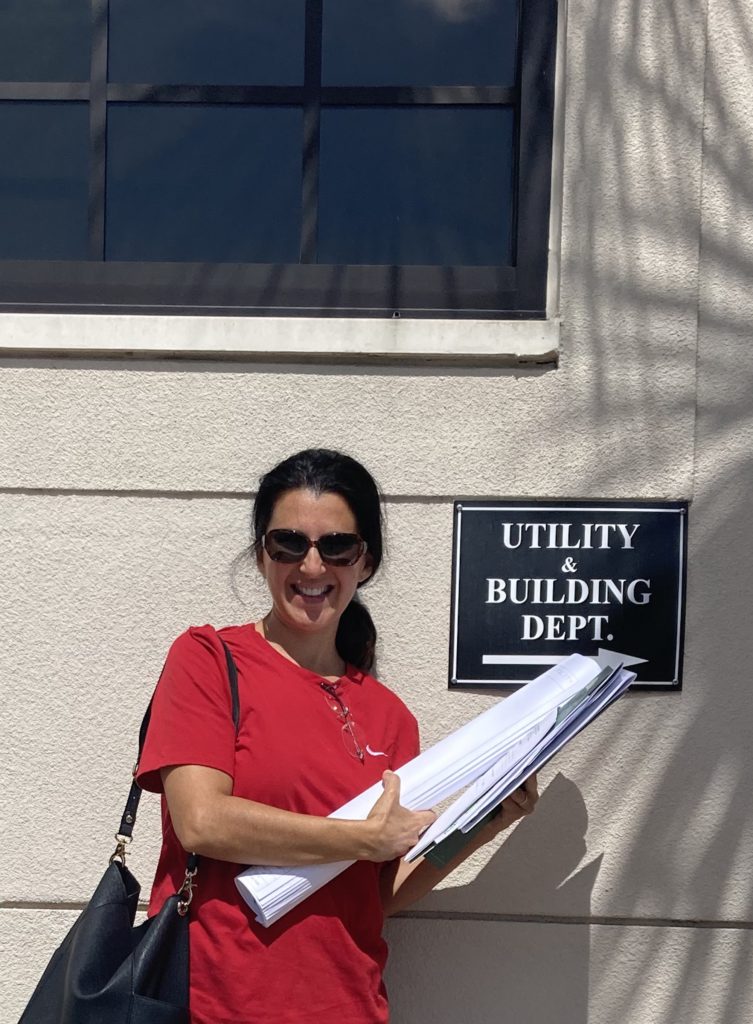 After a week, our City called to say our zoning permit was approved and ready for pick up. Now we can proceed with applying for our building permit! I took the following to our local building department:
√ 2 copies of sealed plans
√a building application
√an owner-builder disclosure form (basically assuming liability if any contractor is injured while doing work for us)
√our drainage plot plan
√zoning permit from our City