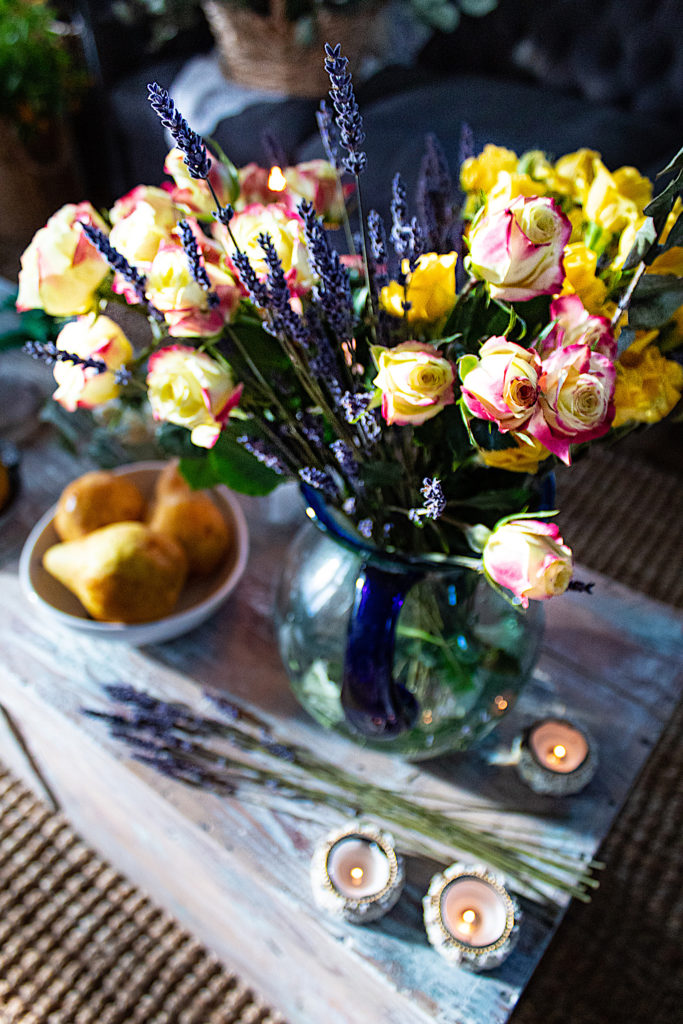 Our living room sees its fair share of disasters. It is the haven of daily messes by the kids and an occasional dog. Keeping things tidy and looking pretty is certainly a challenge. This weekend I decided to give this special area some overdue love. First I rolled up my sleeves and performed some serious deep cleaning. From the chandelier to the top of furniture shelves. And I mean the very top of the furniture that nobody sees and collects dust year round. I even wiped down each leaf of my Fiddle Leaf Fig tree! Let's just say, it was all much needed.
Once things were nice and clean, I brought in our newly refinished boxes that serve as our coffee table. Years ago we moved into a home and discovered a small treat left behind by the previous owner— two boxes that looked like shipping boxes, made of wood with what seemed to be Asian writing on the sides. The boxes were nothing fancy but I loved their inherent character. So I decided to use them as furniture. Here is how they looked before my recent refinish.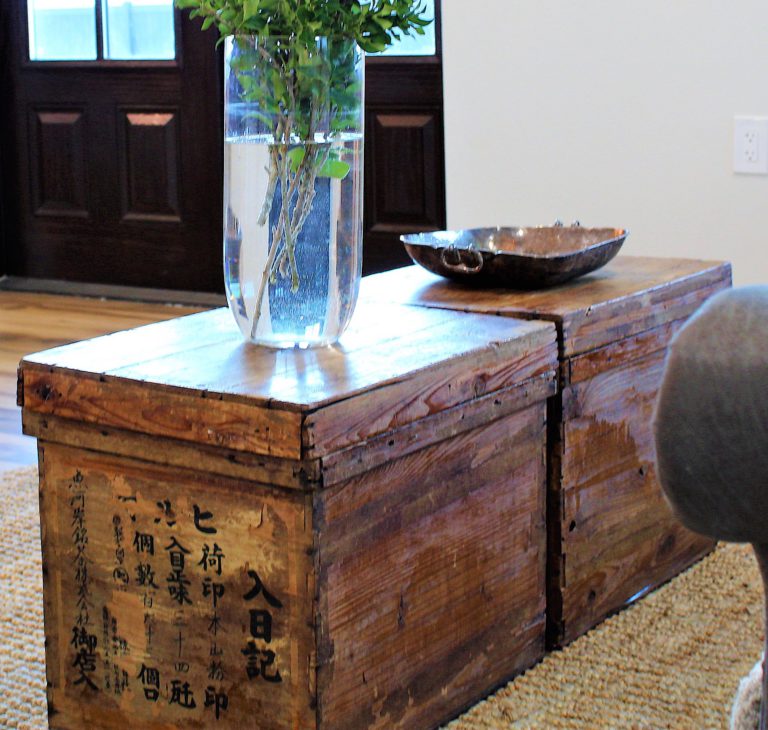 To give the boxes a softer look while still preserving an aged appeal, I first dry brushed them with some mint green paint in random spots. I performed my candle distressing technique and then added a second layer of white paint. Again I distressed. For my special finish I rubbed cerusing wax (a little goes a long way) all over. The cerusing wax is great for getting somewhat of a foggy look. My aim was a little rustic, a little French cottage. Just look at how lovely they came out.
Disclosure: Some of the links provided are affiliate links. By purchasing through these links you are supporting this family blog and the work we do and there is no extra cost to you. If you would like to read our full disclosure, click HERE.
You often see furniture pieces with an aged aesthetic and muted colors in French country decor. My couch is a slate color, so it was important to balance out the space with some lighter furniture pieces if I wanted to achieve this look. Hence the "coffee table" boxes and this chair.
I found this chair along with 4 others for $6 each at a thrift store! They are solid wood but definitely needed some updating. Take a look.
To get this white washed, worn look I first sanded the chair with my orbital sander. I did my best to sand where I could but did not worry about sides and curves that I couldn't get to. Some parts were left with the original dark wood. That was fine since the dark and white variations added to the look.
Next I took some white paint and gave everything two light coats. When I applied the paint, I worked in areas and took a paper towel to rub back some of the paint. This helped to create a washed look. Finally I added a coat of white liming wax by rubbing small amounts over the entire chair with paper towels. I really liked the way it came out. I will probably also be adding some clear coat to avoid any wearing off of the paint.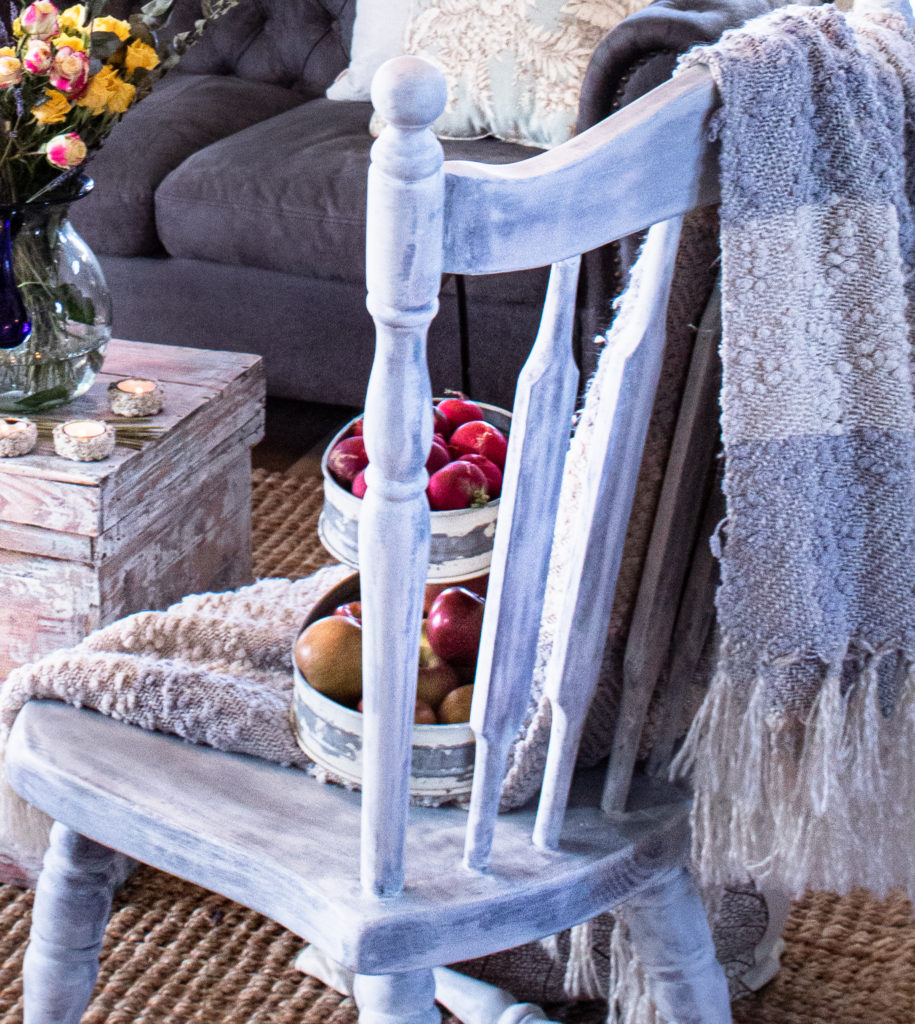 Once I had my refinished furniture pieces in place. I began to decorate the space. I filled baskets and vases with bundles of fresh flowers (both store bought and growing wild outdoors), and with dried foliage. The trick is to make things nice and full. Fresh fruit and vegetables on platters and in containers is also oh so lovely for this look. I waited for just the right time in the day to photograph my Floral Candlelight theme.
Aren't roses romantical? And they make gorgeous dried foliage arrangements.
A single stem in a small vase can make a simple a beautiful decor statement.
Did you enjoy the Floral Candelight tour? Now, would you care to join me in la salle de sejour for a glass of wine and some cheese?

If you'd like to see the full living room reveal, head over to my living room post.