I'm a sucker for hallways. They are special nooks of the home. I have many a fond memory from the hallways of our childhood homes. Through the eyes of a child, hallways seemed to go on forever. They were magical places. Places for hiding and for imagination and for admiring portraits of old people!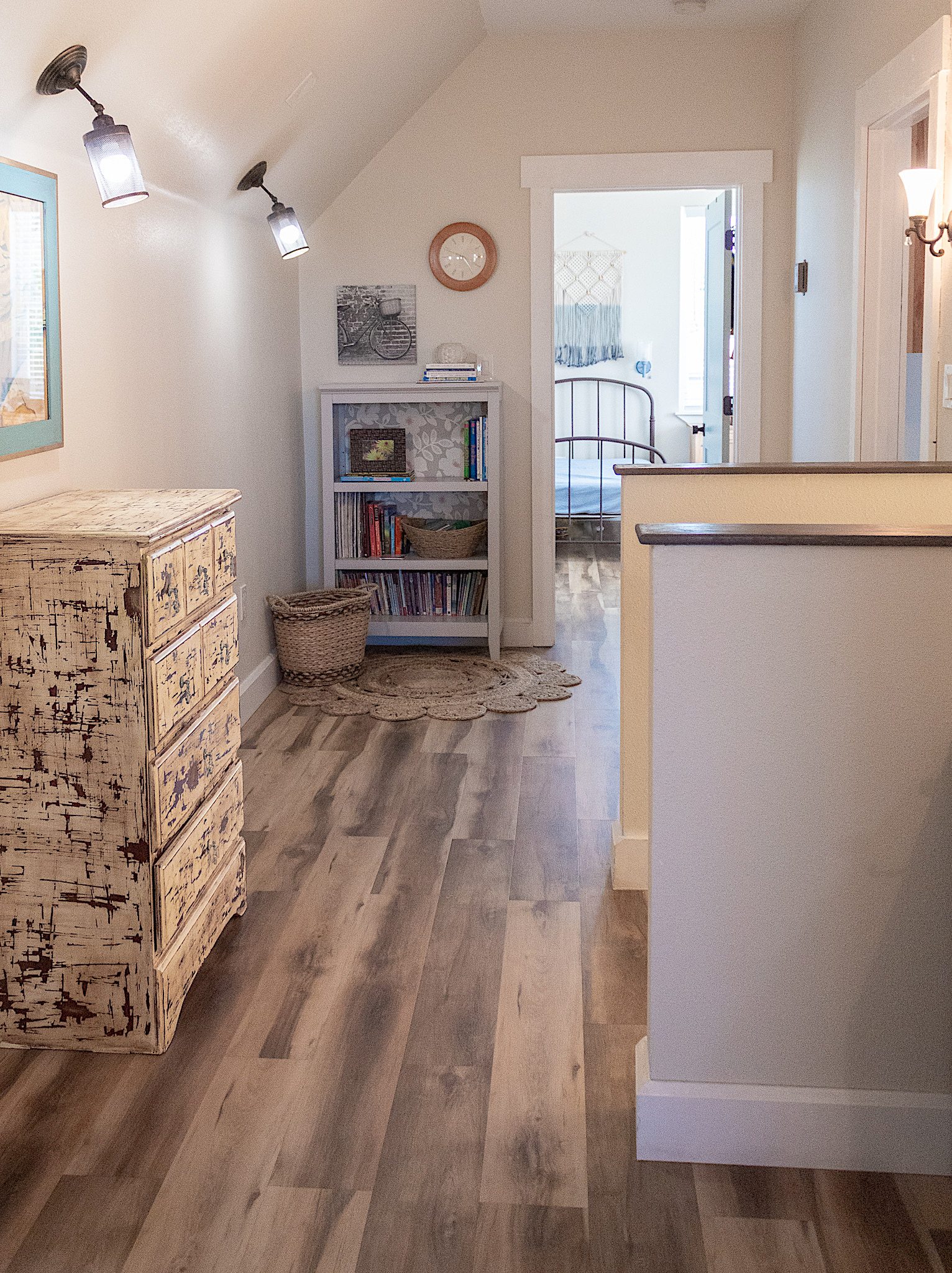 Our Sugarberry Cottage house plan from Southern Living offered the most magnificent hallway on the second floor. This was one of the features I first fell in love with when I looked at the floor plan. I wanted our kids to have a special space upstairs for having fun and for learning. The upstairs hallway is rather big, lending itself to several design uses and looks. This is an area I would like to develop further in the future. Maybe add some shiplap to the walls or perhaps create dividers for desks and storage…Not sure yet. For now it serves as a craft area.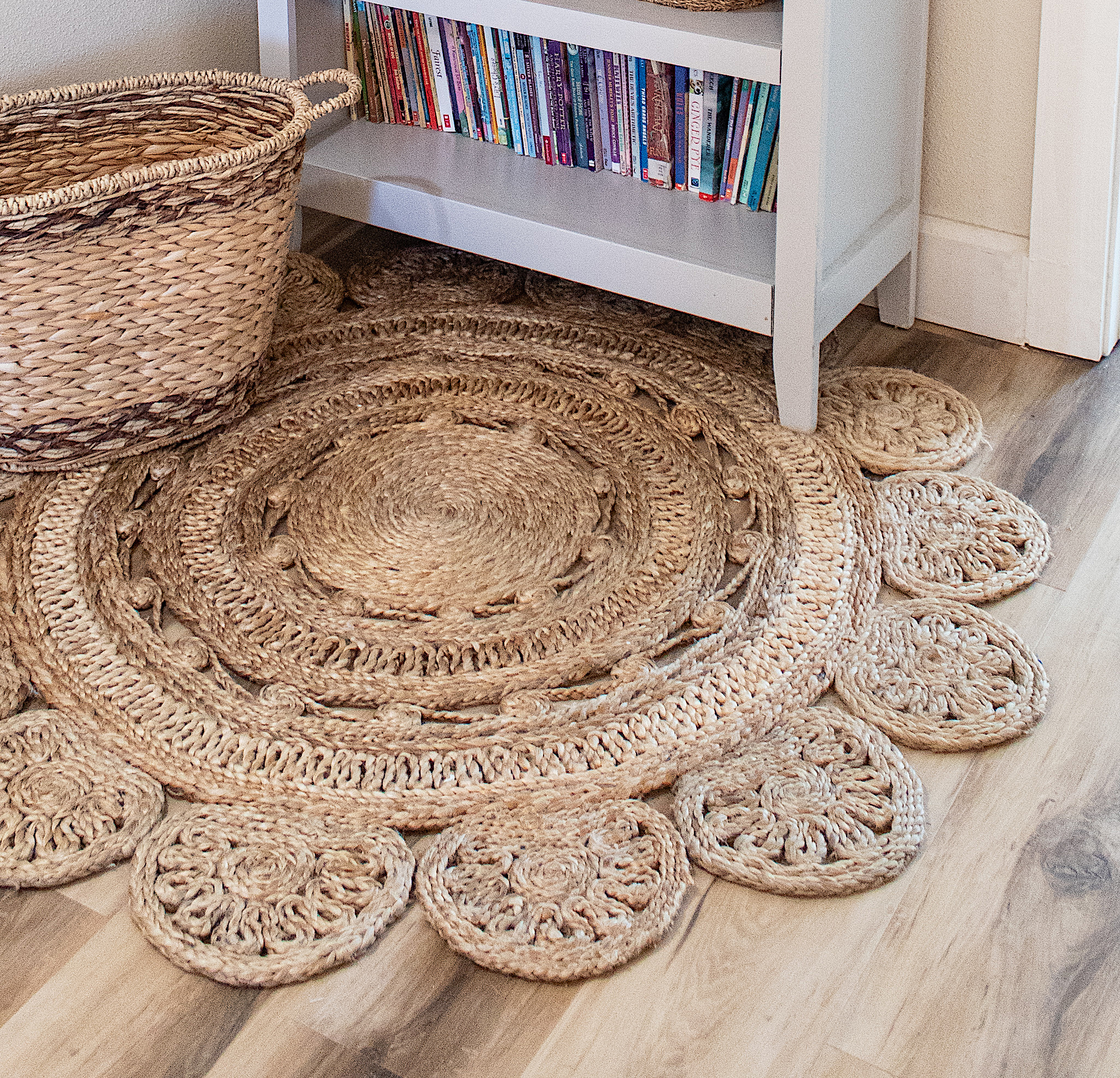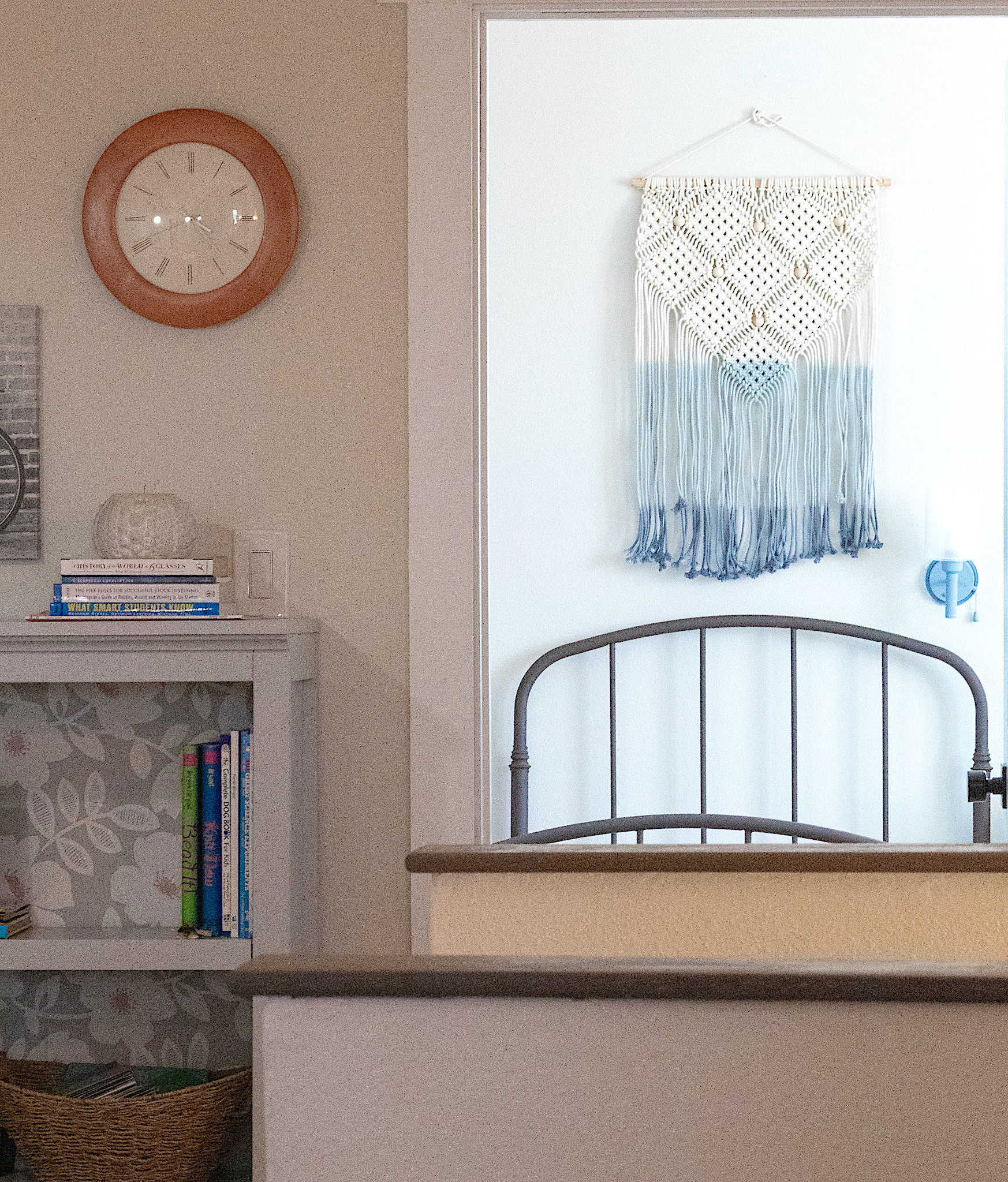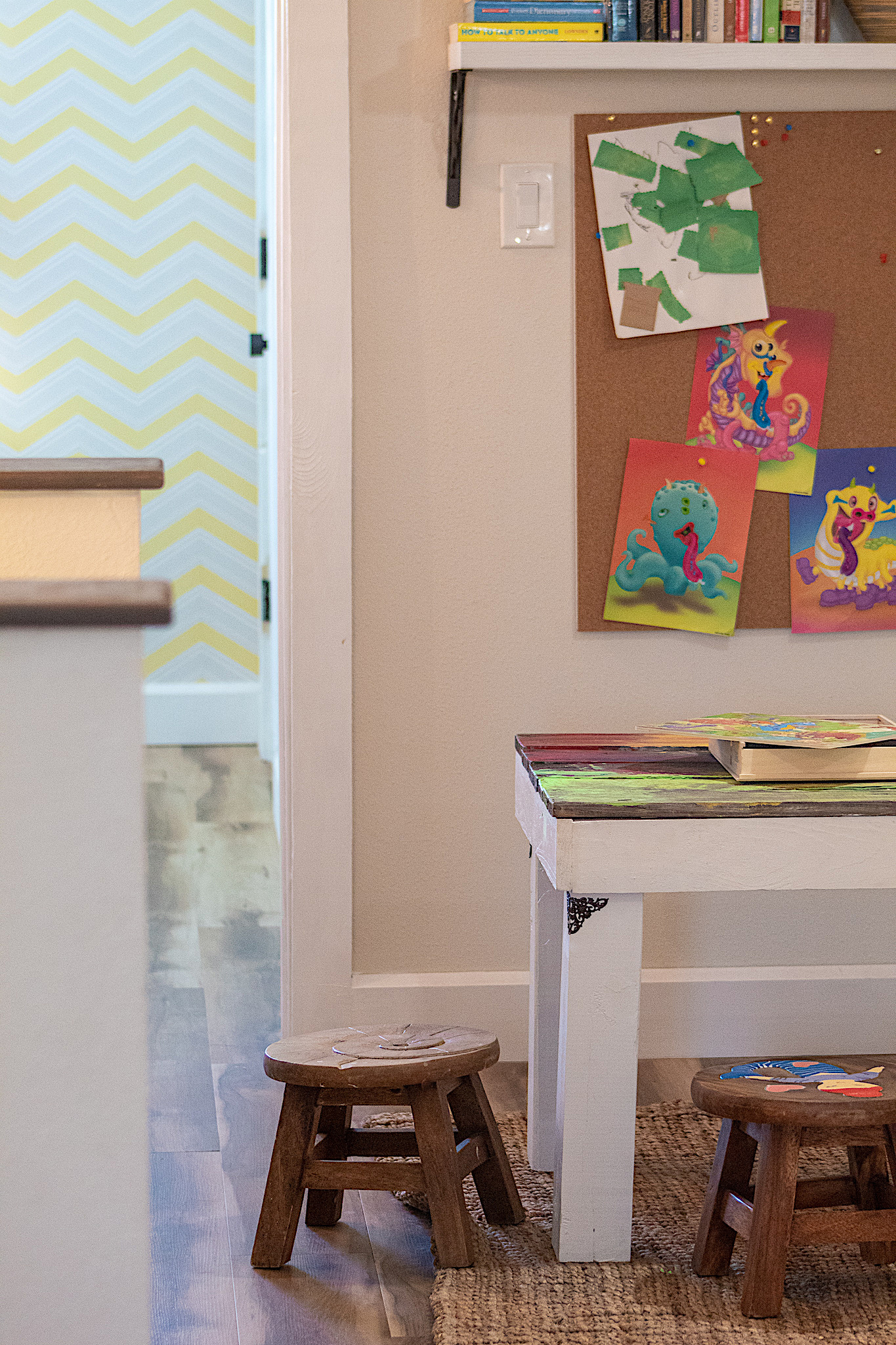 The table in the picture was a quick build using some 4 by 4's we had leftover from construction and some pallet boards. I built it on a whim. I painted the legs white and gave the table top a beautiful weathered look using stain, paint and antiquing wax. This look did not last long. A few days after I put the table in its upstairs place, it was colorfully decorated by a finger painting artist. At first I was upset seeing my hard work "ruined." But I soon realized that this little table was serving its intended function—creativity, unbridled art, imagination, and curiosity. Now every time I walk by it I'm reminded of how much I love it.
This hallway space has no windows so it can get pretty cave-like— a perfect reason for me to buy lots of light fixtures! These rustic Moonkist sconces are so pretty and unique and for under $30 each I could afford to get three of them. They beautifully decorate the ceiling line and light up the entire space.
I am the weirdo that loves "old lady" light fixtures. Intricate, ornate details, floral shades, dangling crystals. These are some of the features that draw me to vintage lights.  Although the sconces I found for the wall outside the upstairs bath were purchased new,  they have an antique look to them and I knew they would be perfect.
And then of course I had to have a statement chandelier for our stairwell. I purchased this Alessandro MidCentury Brass Chandelier from Houzz. I loved its clean modern lines. I like incorporating doses of modern elements within the more traditional backdrop of our farmhouse for a tasteful blend.
Our stairwell wall is very tall. To fill some of the wall space, I chalk painted a huge thrift store picture frame and blew up a photo of a historic home I had taken on a trip to Savannah, Georgia. I used a foam poster board to create a picture mat. Ronny climbed a tall ladder and hung it high on the wall. I love the how the picture makes a statement you're walking down the stairs.
Disclosure: Some of the links provided are affiliate links. By purchasing through these links you are supporting this family blog and the work we do and there is no extra cost to you. If you would like to read our full disclosure, click HERE.
This chest of drawers was once my oldest son's bedroom dresser. Its cherry wood finish had many scrapes and scratches. I changed the look by painting it a cream color with hints of yellow (achieved by mixing several left over colors of paint). Then I distressed it for a rustic look and added some pretty hardware from Hobby Lobby. This piece is now the focal point as you ascend the stairs and houses supplies for crafts and projects.
Thank you for stopping by and joining me in our upstairs hallway. Stay tuned by subscribing to my blog for future fun updates I'll be sharing on this space!