Inspired by some of the beautiful scenes so many amazing bloggers are creating these days, I put together this outdoor dining experience in a grassy field near our home.
Although I'm still learning every day, I feel I've come a long way since my earlier days of photography on my blog. As with anything you are unfamiliar with, there will be a learning curve. I've taken photography courses, invested in better cameras and gained an understanding for editing programs. And I've appreciated the journey. There is much planning, work and effort that goes into creating a beautiful image. Seeing it all come through in the end in rich detail and aesthetic harmony is something I find incredibly rewarding. Especially when I can share scenes like this with you.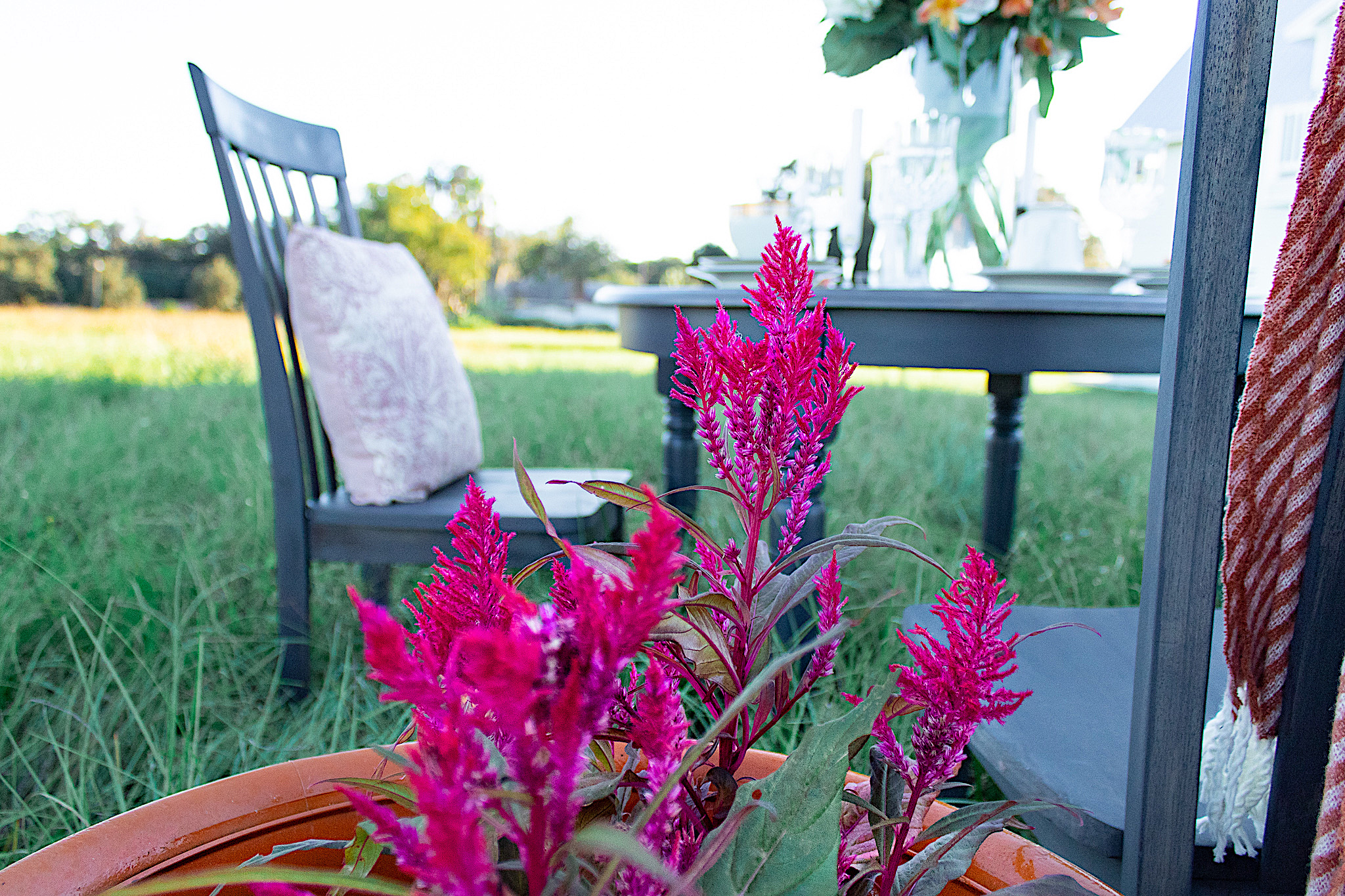 I incorporated florals which added vibrant pops of color and texture and stayed in tune with the natural scheme. I pulled this plant from my front door. Its radiant rouge color in a bright orange planter was a perfect accent off in the backdrop.
Disclosure: Some of the links provided are affiliate links. By purchasing through these links you are supporting this family blog and the work we do and there is no extra cost to you. If you would like to read our full disclosure, click HERE.
A tall glass vase brimming with white hydrangeas and ornamental blooms in orange and white serves as a striking centerpiece. For a pretty detail I clipped some flower heads and sprinkled them around the table and dropped them in crystal glasses.
A basket with dried flowers I had used for my Floral Candlelight Living Room Scene mimics the natural and picturesque mood by simply placing it on a chair. There is something so breathtaking about dried blooms. They add elegance and a European essence to any space. To create these bouquets I waited until my flowers were not looking so great and had started to wilt. Then I tied bundles with hemp twine and hung them upside down on wall hooks to dry.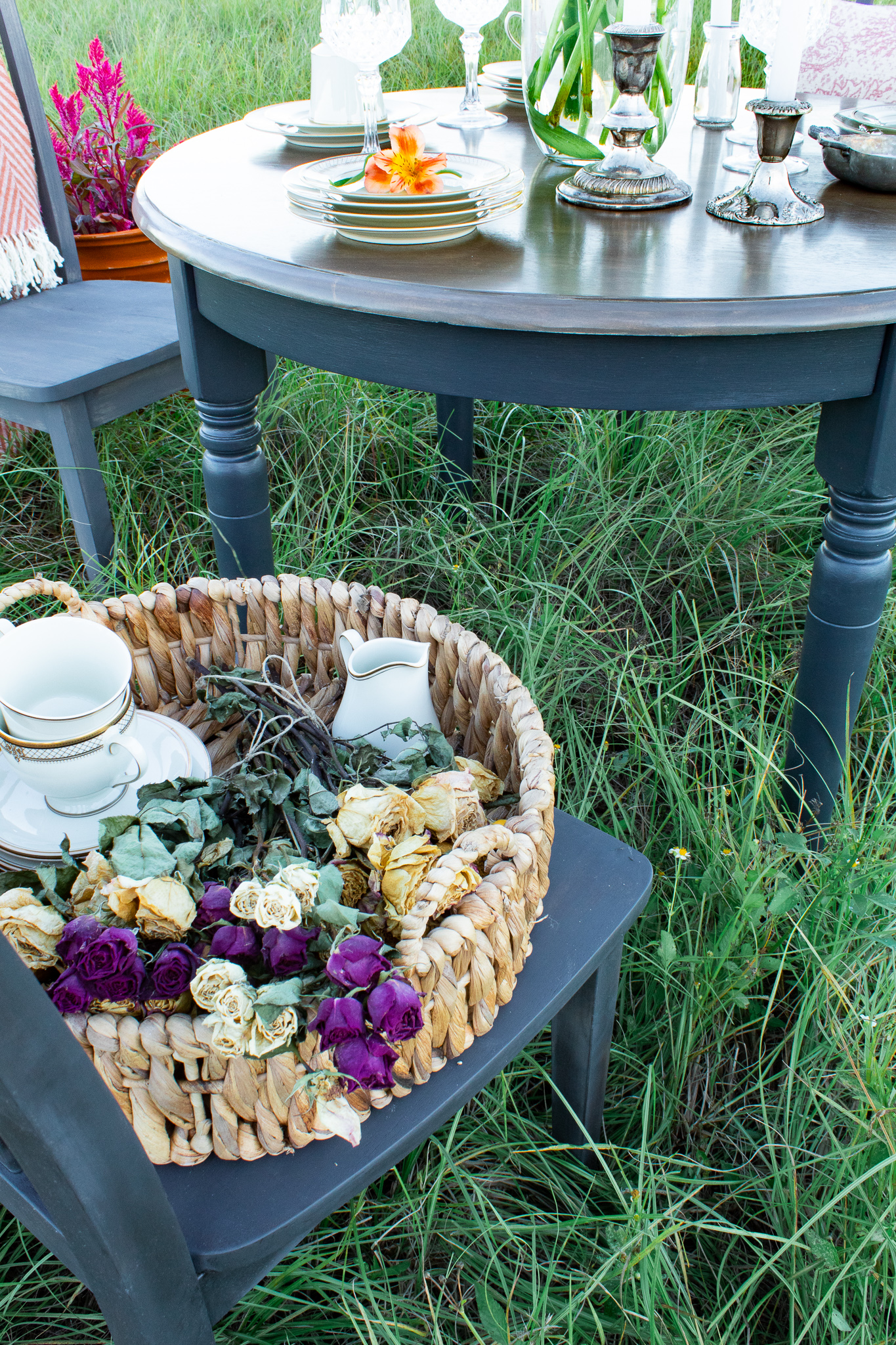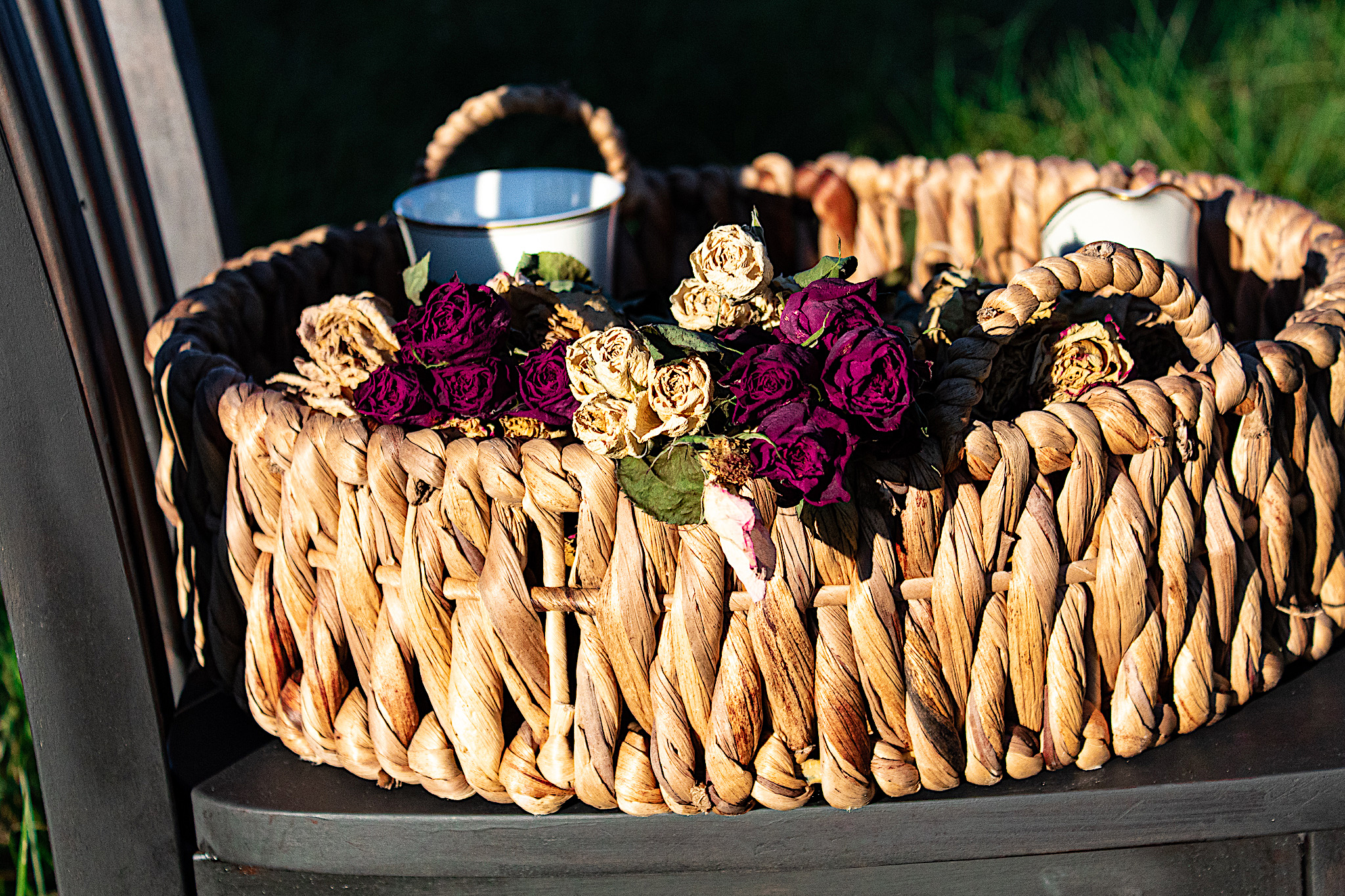 This Table In A Meadow Of Green theme took two trials to achieve. The first day I underestimated the time it would take to haul everything from our house and set it up in time before the sun went down—hoping to shoot in that perfect late afternoon sunlight.
Everyone was rushing, even the kids were helping to bring out chairs and china, but it didn't happen in time. As I quickly lost light, I realized I wouldn't be able to stage in time. And to top things off, out of nowhere, a downpour of rain! We looked like a circus running everything back in!
So the next day I planned better and started earlier. And thankfully we had beautiful weather to capture some wonderful shots.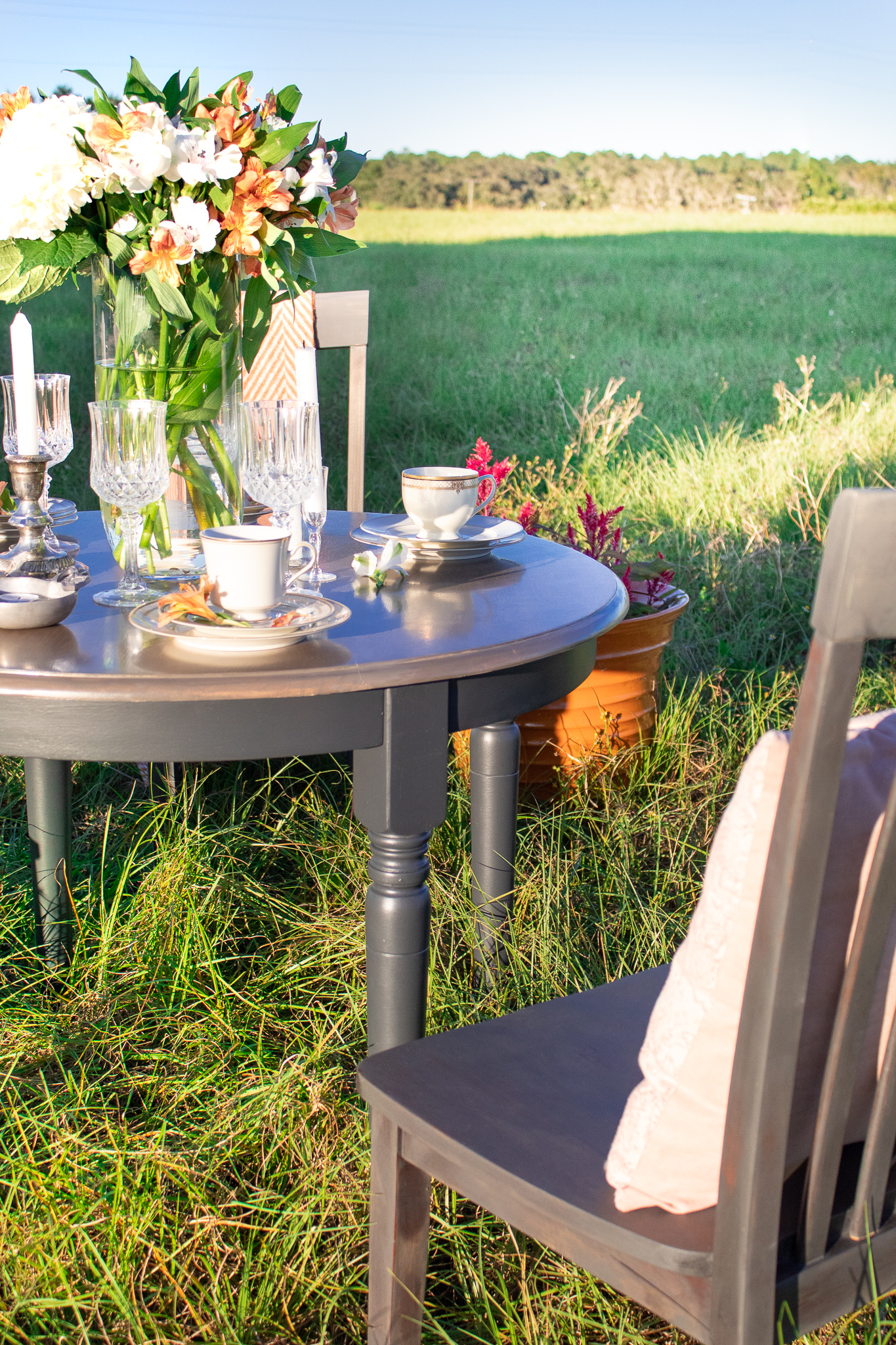 The only thing that would not cooperate was the wind which kept blowing out my candles!
Hoping you enjoyed this post and dining out with me. I leave you with a wish for weeks filled with plenty of beautiful dining moments with your friends and loved ones.