In my other life I did fundraising for a top research university. My job was to get people to donate money for scholarships and academic programs. I always remember the words shared during a rare conversation I had with a multi-million dollar donor. He lived by the following motto: "First you learn (education), then you earn (career), then you return (give back). Another phrase that was often heard in the world of fundraising was "the giver gets." Although I'm not a million dollar donor or even close, I can understand this concept.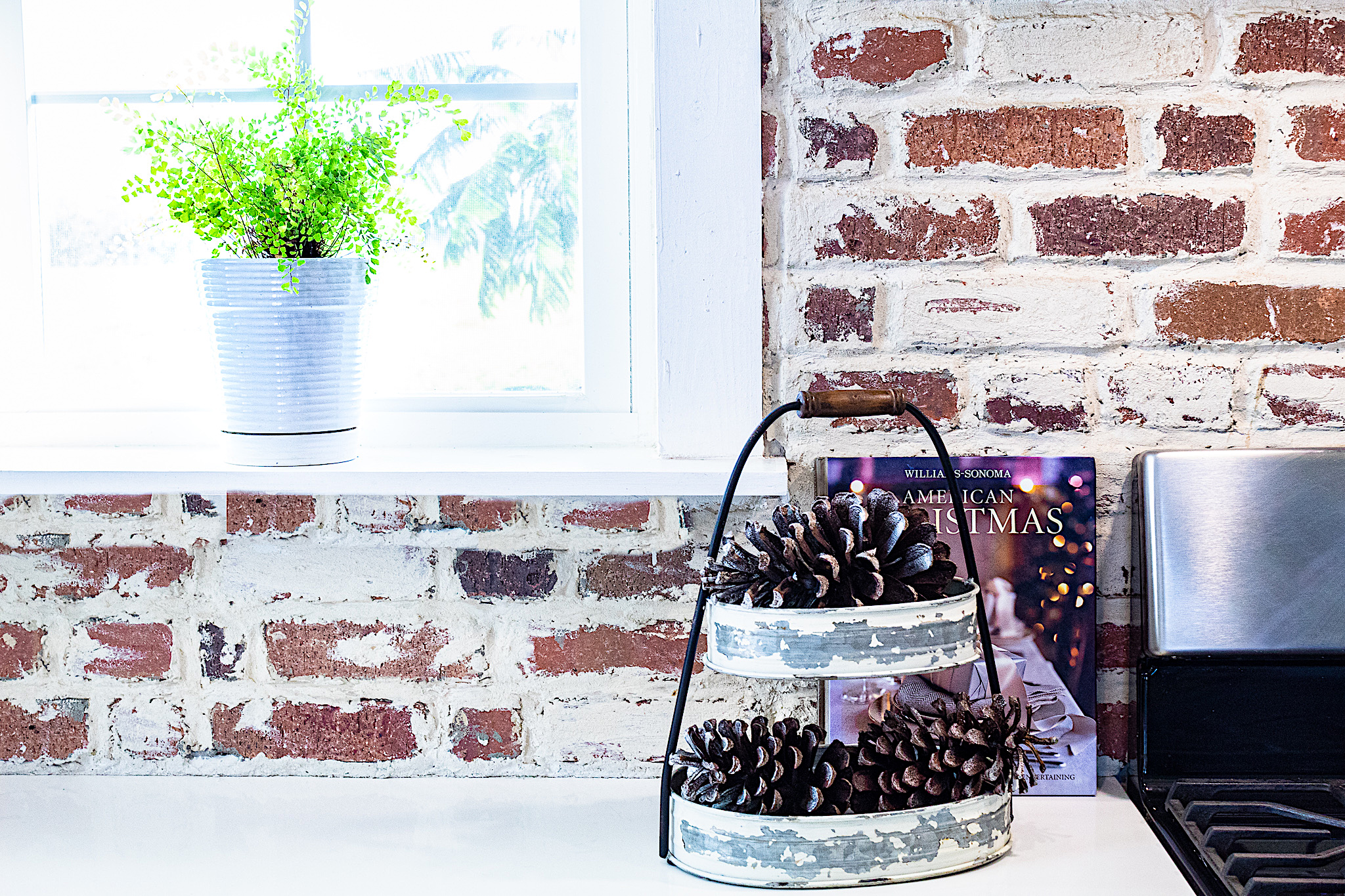 There is a visceral feeling of joy anytime I can give something from my heart that might make someone smile. 2020 has been an especially hard year for many. Albeit a small gesture, making 10 Christmas wreaths to donate to our town was something that has given me great pleasure. We live in a small town and perhaps a few wreaths hung up can bring a passerby some needed Christmas cheer. Please follow along as I show you how wonderfully easy it was to make this stunning hoop wreath.
Disclosure: Some of the links provided are affiliate links. By purchasing through these links you are supporting this family blog and the work we do and there is no extra cost to you. If you would like to read our full disclosure, click HERE.
1. Start with a 19" metal hoop
 I used my heavy duty metal cutter to trim the stems. Some strong scissors or garden clippers might also work.
Position one of your green stems on one side of the bottom of your hoop. Tie with fishing line. Fishing line is your friend with this project! I used it literally everywhere to secure each decorative piece.
Position your second piece of greenery opposite the first and secure with fishing line.

4. Add your stem of gold berries
I chose to use a single stem of gold berries as a sparkley accent. To give them a brighter punch of gold, I spray painted them with gold paint.
I affixed by twisting the stem around the wreath and adding fishing line in different parts.
5. Bring in the red berries
I nestled my red berries in each of the greenery pieces. I used fishing line to tie them in. Everything on this wreath is made to be a simple gesture—some texture here, a color there…simple yet noticeable.
6. Lastly, seal with a bow
I wouldn't call myself the best bow maker in town! So to keep things simple I tied this beautiful burlap ribbon in a bow like I would a shoe lace. I like the "no fluff" look of it for this wreath. To attach it to the wreath I threaded fishing line through the loops of the bow and then around the ring. I did this a few times to get it in just the right position.
Here's a quick video demo of the wreat-making process
and now your stunning wreath is ready for hanging!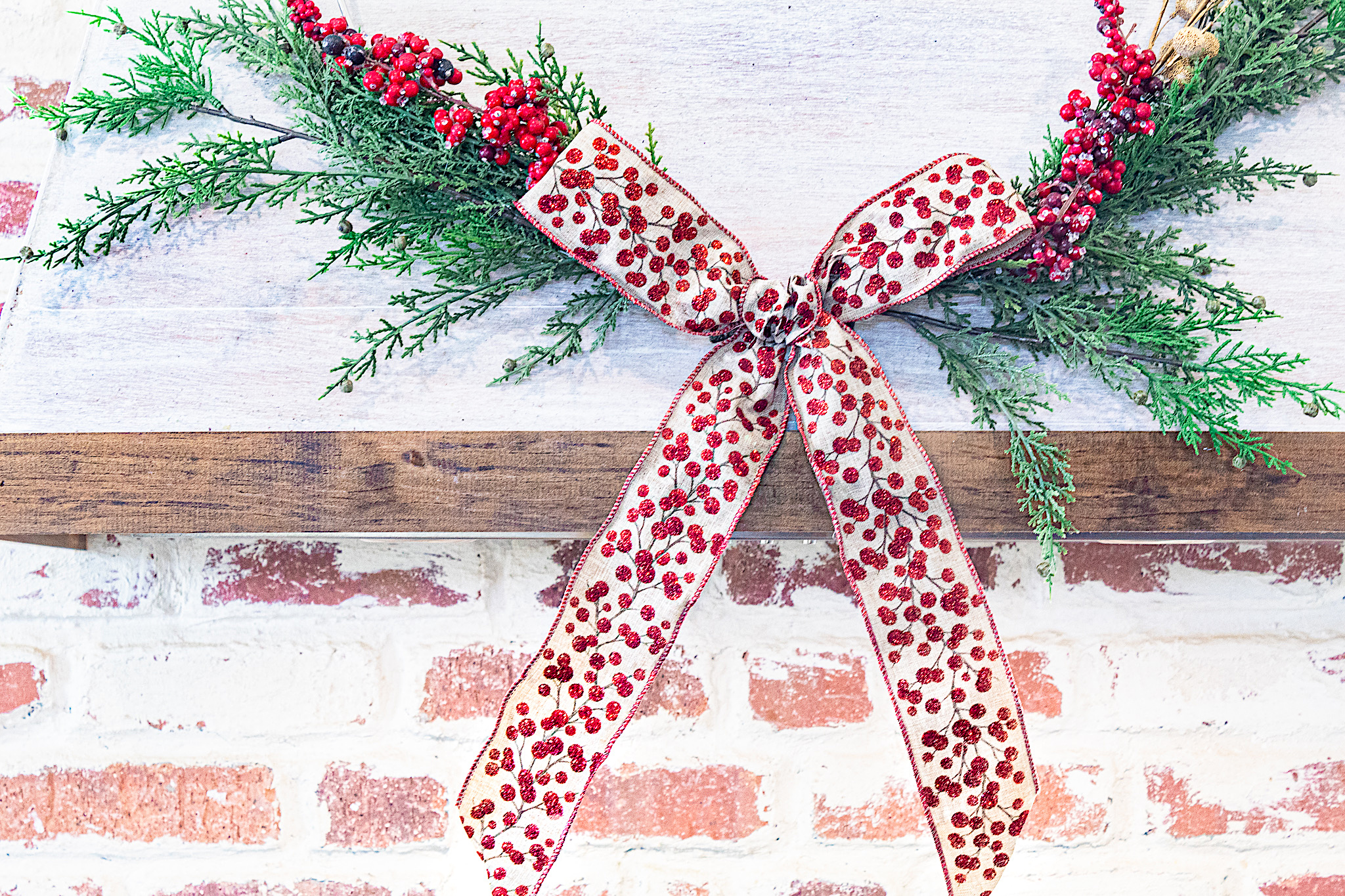 There is something about hoop wreaths or half wreaths that draw me in. They are simple and unique—they make a strong statement with less.
Stay tuned for more Christmas decor fun my friends!