Hello lovelies and Happy 2020! Today I'm sharing a really cool technique that you can use on any block or brick surface. Armed only with some paint and plaster I took our garage cinder block wall from drab to dapper. I needed a nice backdrop for staging my furniture renovations when I photograph them for the blog. I wasn't sure how it was all going to come together, but I had an idea in my head. I really love how it came out and the wall is now ready for the limelight!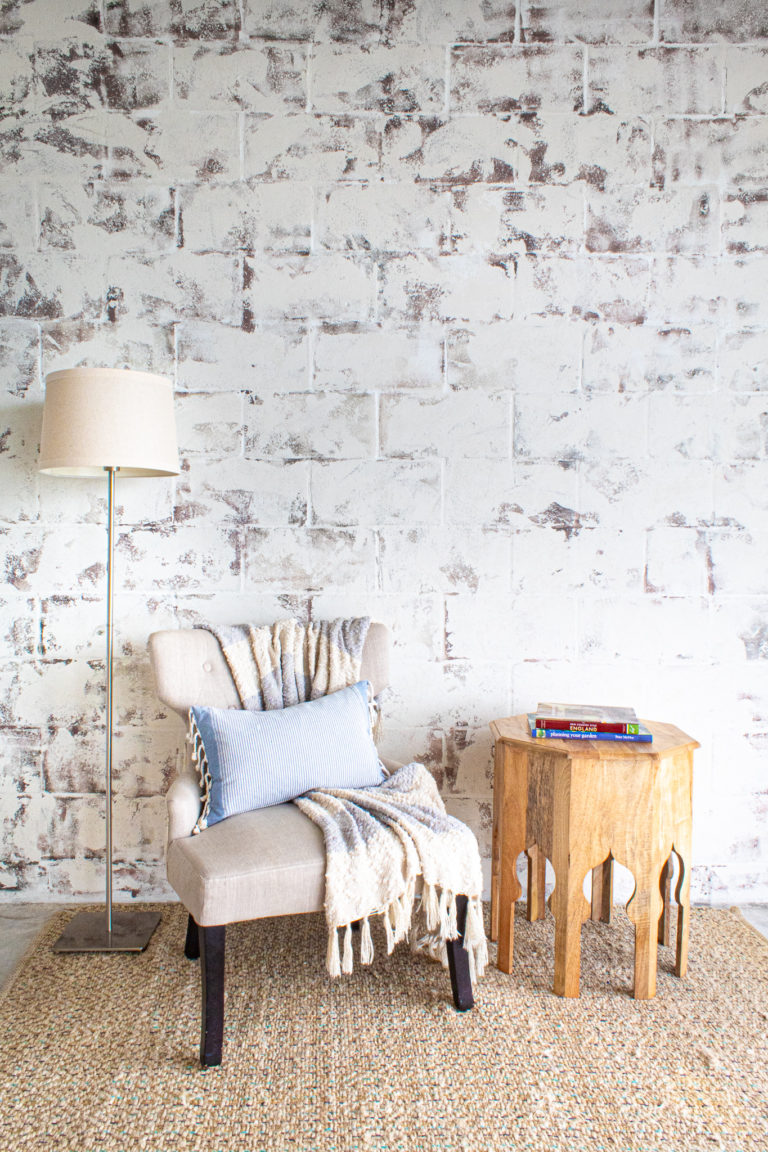 And here she is before, in her plain ole garage white. You can see some spots where I had started applying my first color of paint…I caught myself just in time to snap a before picture!
Disclosure: Some of the links provided are affiliate links. By purchasing through these links you are supporting this family blog and the work we do and there is no extra cost to you. If you would like to read our full disclosure, click HERE.
3 paint colors (I used a cream, a maroon and a charcoal)

ladder

(I have a lightweight one like this which I love)
I chose three paint colors for my layers. Here I am using my mini roller to apply the first color, a light beige (Glidden's Meeting House White). I rolled in all directions all over the wall careful to leave white parts exposed. You are not aiming for full and uniform coverage with this technique, but rather sloppy and sporadic strokes.
I made a maroon color by mixing some brown, black and red paint I had. I applied it as my second color. My third color was Valspar's Carbonized, a charcoal-like color. As you roll over each prior layer of color and with the texture of the cinder block, you start to achieve a gorgeous mirage of depth and colors. There really is no wrong way of doing this. Because the paint will be only slightly showing after you apply the plaster, you can go crazy with your rolling strokes! I tried first with a paint brush but I didn't like the look I was getting. With only a minimal amount of paint on the roller I was able to beautifully accentuate the wall's texture.
Here is the wall after the 3 paint colors. Pretty wild huh? If you really wanted a funky industrial look, you could stick with this. But I wanted a more subtle and neutral canvas for my background with that an exposed brick look.
Enter Plaster Tex. Let me just tell you, this stuff is awesome. It was my first time using this product and it was simply delicious to work with— and the finish was just what I was aiming for. Prior to application I tinted it by mixing in about half a cup of the beige paint per half a gallon of the plaster. The plaster is a creamy cake batter consistency so it was easy to mix in the paint by using my trowel.  I folded in the paint over and over until it was completely blended in with the plaster.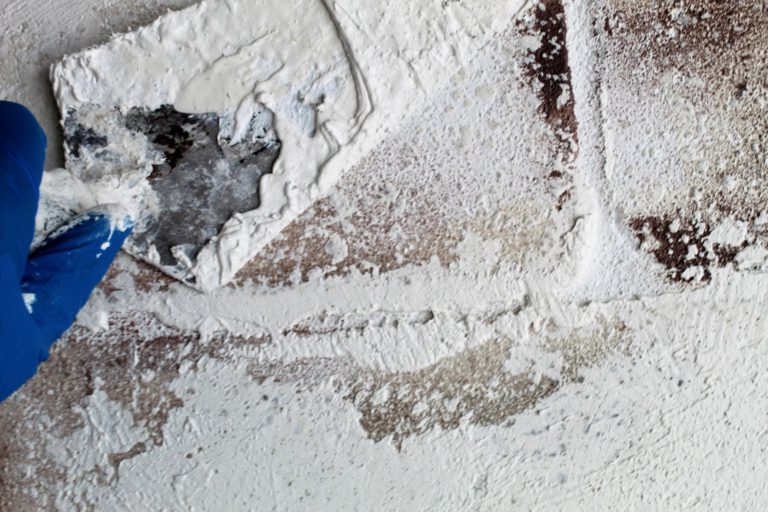 Then came the fun part. With my trowel I applied thin layers of the plaster in swooping motions. Leaving parts where the colors of paint are exposed is what's going to give your wall a really neat smeared and exposed brick look. I did not cake on the plaster as I did not want a heavy look. I played with it and went back over certain parts scraping down even more. Occasionally step away from the wall to see if you like how it's looking. You can leave more color exposed too if you like. Below is a video demo of the plaster application process.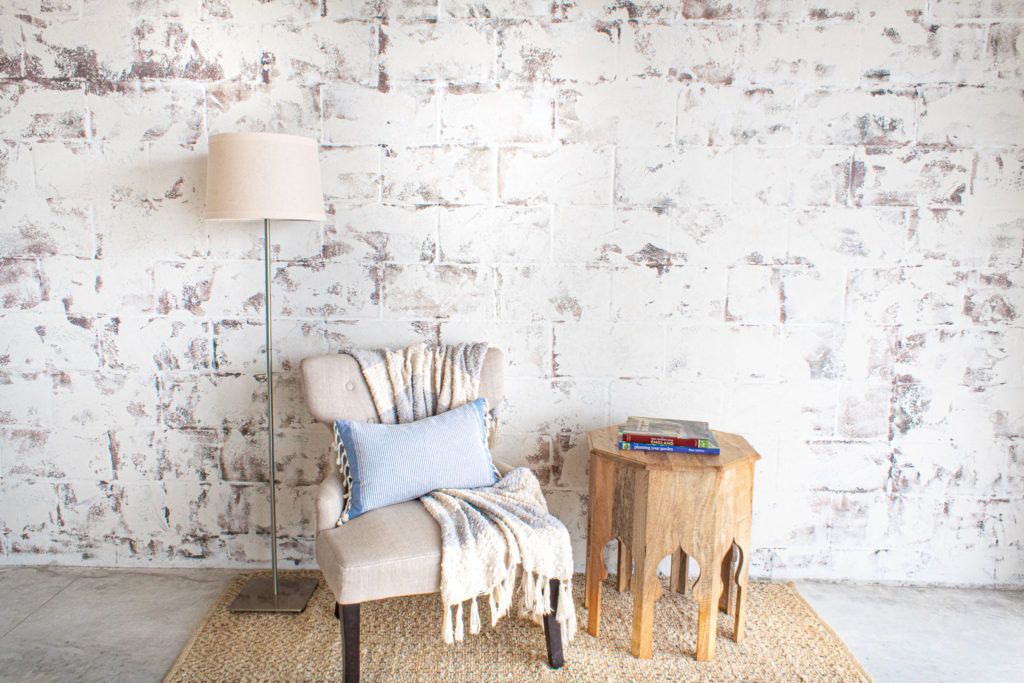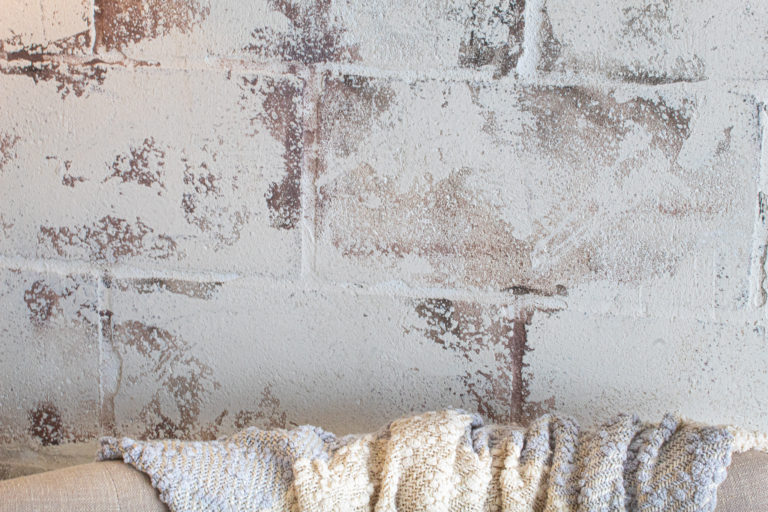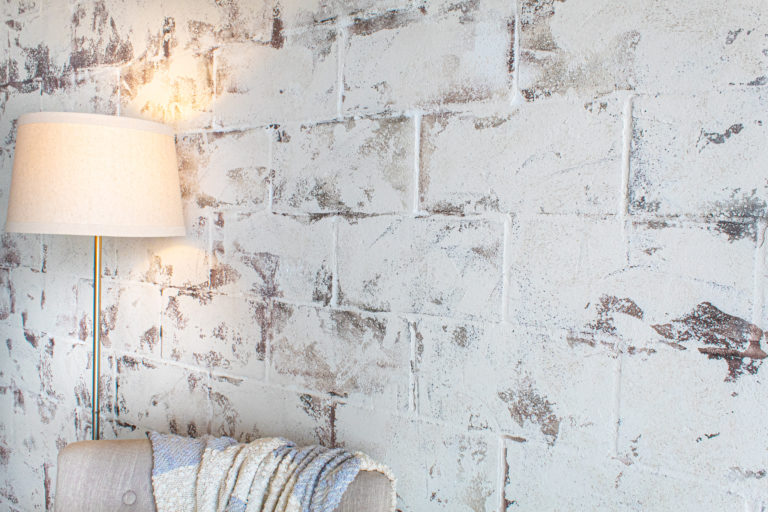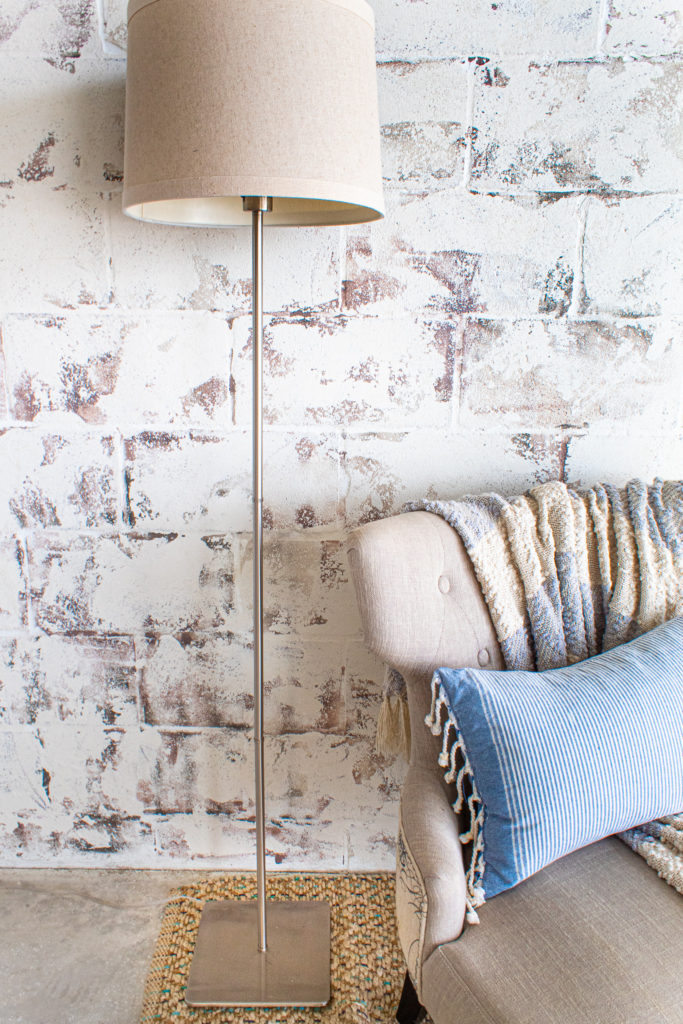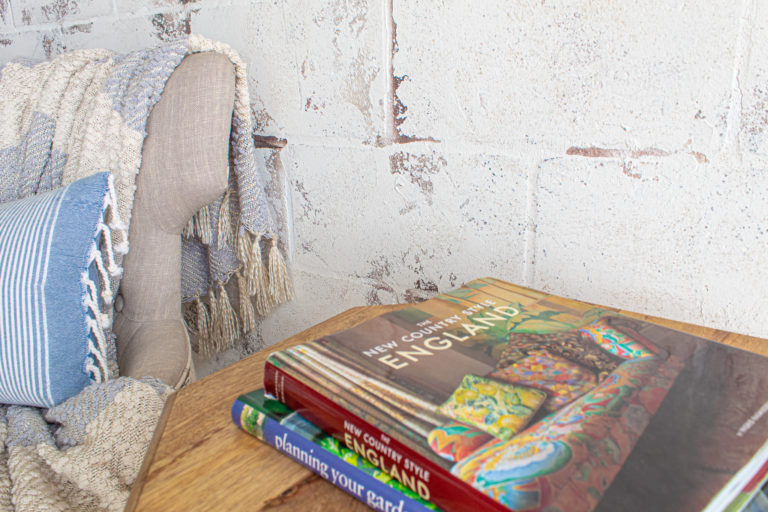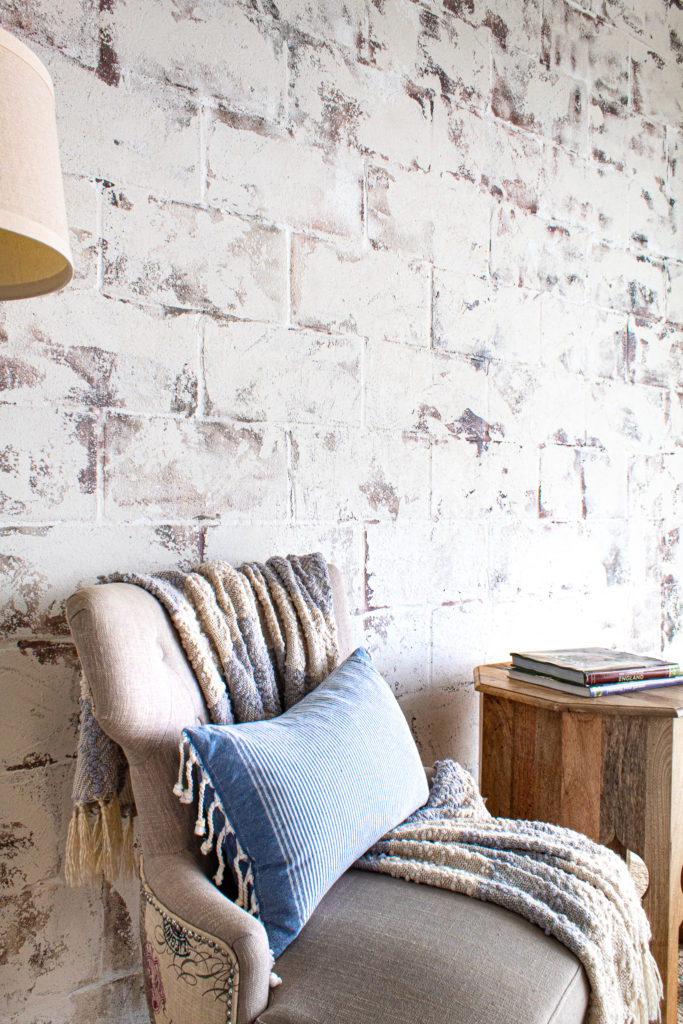 What do you think? Isn't it beautiful!This part of our garage looks like a cool studio now…I try hard to ignore the messy clutter everywhere else. This was a really easy way to make a bland wall look amazing and change the whole aesthetic of the space. It's the perfect backdrop for several design styles, from rustic chic to modern industrial. Please share your comments and thoughts on the transformed cinder block wall! I always love hearing from you.