Hello friends! I hope you are enjoying the holiday season. I realize it's been a minute since I've posted. We've been across the world and are finally home. I couldn't wait to get back and share some pictures of our trip with you. We spent only a few days in Germany visiting family before moving on to Portugal—a destination we'd been wanting to visit for some time.
And let me tell you, Portugal does not disappoint. This small country in Southern Europe bordering Spain, is steeped in history and beauty. Surrounded by the Atlantic ocean, the Portuguese culture shares a special relationship with the ocean.
On our trip we got to visit some of Portugal's breathtaking beaches. Although the weather was cool given the season, our kids still enjoyed making sandcastles while casual strollers peppered the long stretches of sand. 
Portugal is 218 km wide and 561 km long and you can make the drive from Faro in the South to Porto in the North in about 5 hours. What the country lacks in size, it makes up in boundless natural beauty. As we traversed along during our 10-day adventure it became clear why tourists, digital nomads and ex-pats alike are flocking to this hidden paradise.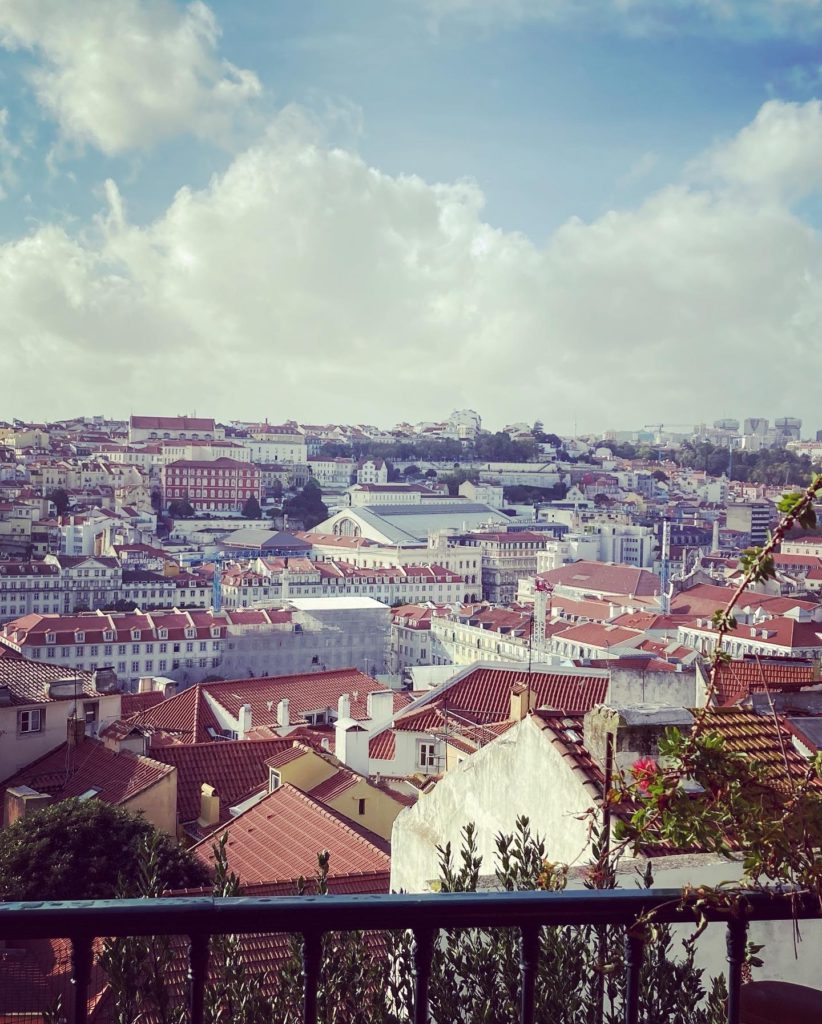 For starters the biodiversity of Portugal is insurmountable. Prior to visiting we were warned how quickly things will change by driving only 50 km in a different direction. Climate, architecture, landscape—each region boasts its own characteristic mark. As we drove around in our Peugeot station wagon, which my husband thought was the greatest thing since sliced bread, we quickly experienced this phenomena. It was like an adult joyland discovering a plethora of places with distinct charm, all in the same day.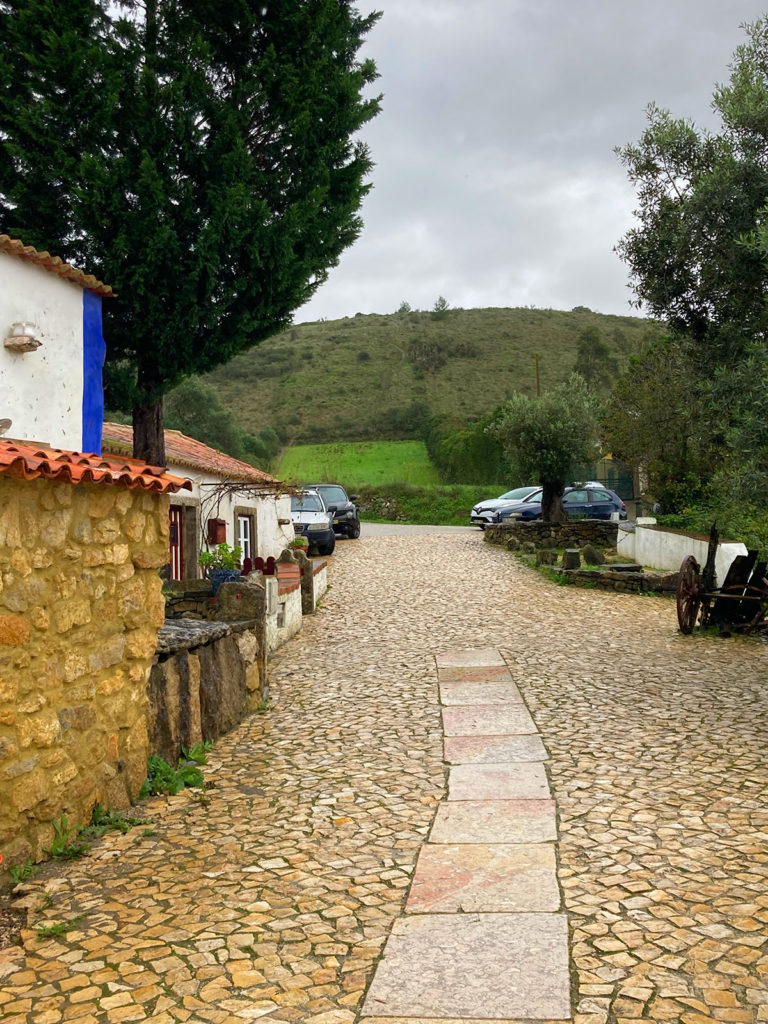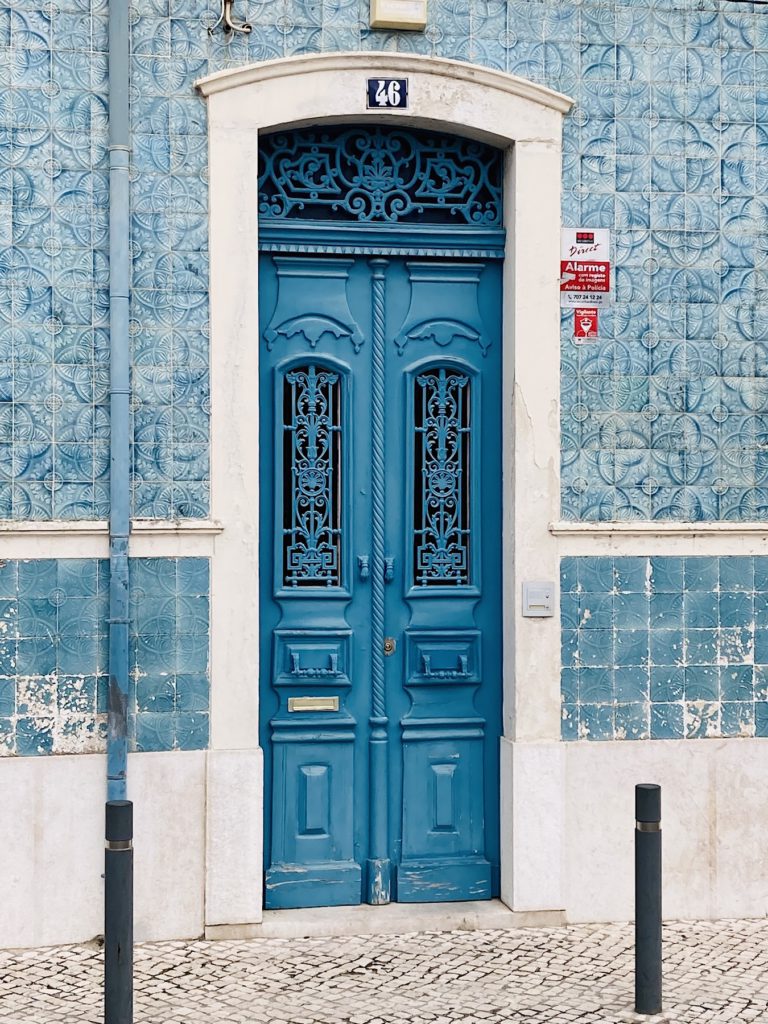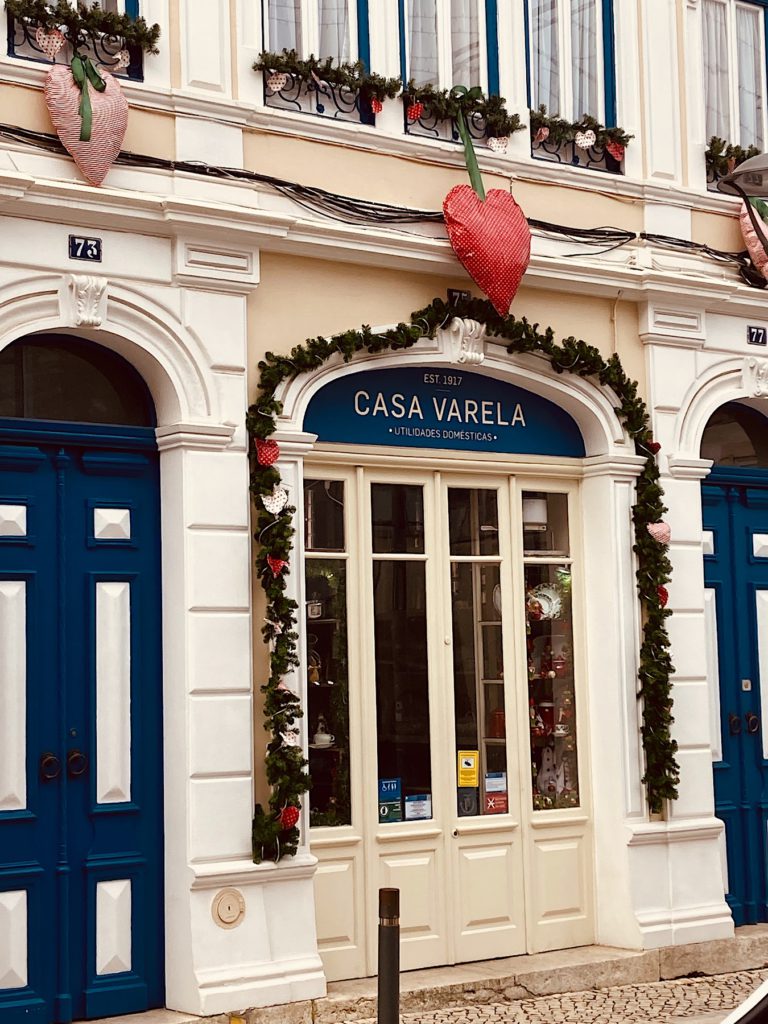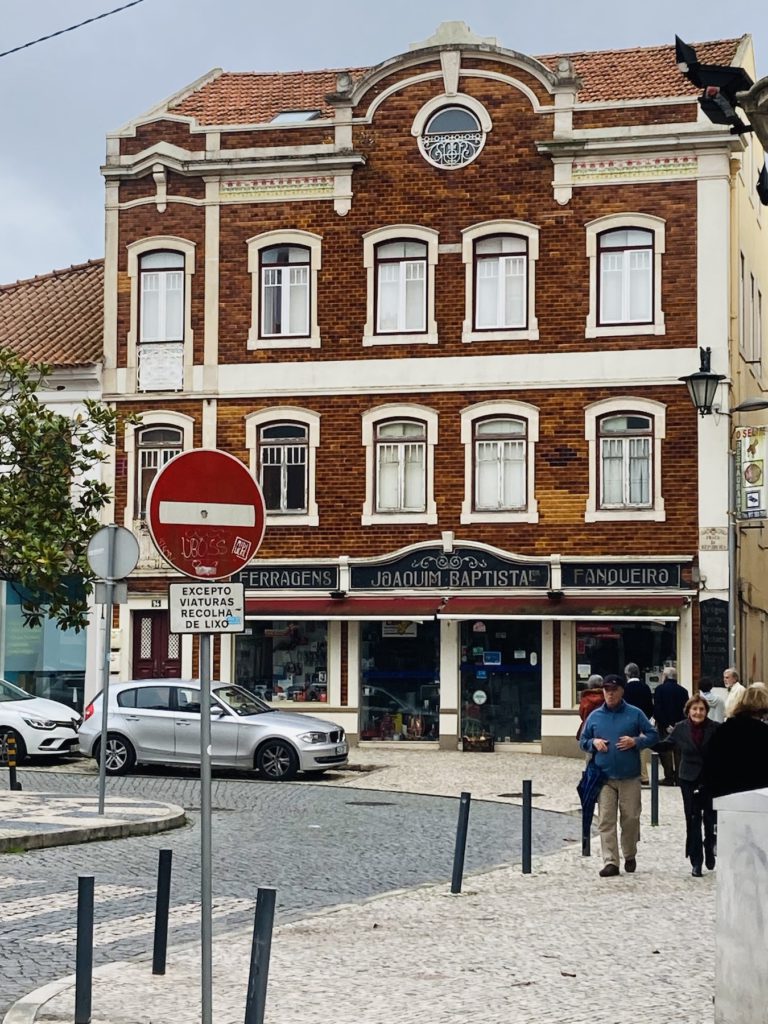 I have to say my favorite place that we visited was Lisbon, Portugal's largest city and capital. I'm not what you would call a city girl by any means, but this enchanting city had me absolutely smitten. From the minute we entered the cobblestone-lined streets and fabulously-hilled terrain, there was one surprise after another. Every street we turned onto revealed more charisma, more restaurants, more character. It was magical.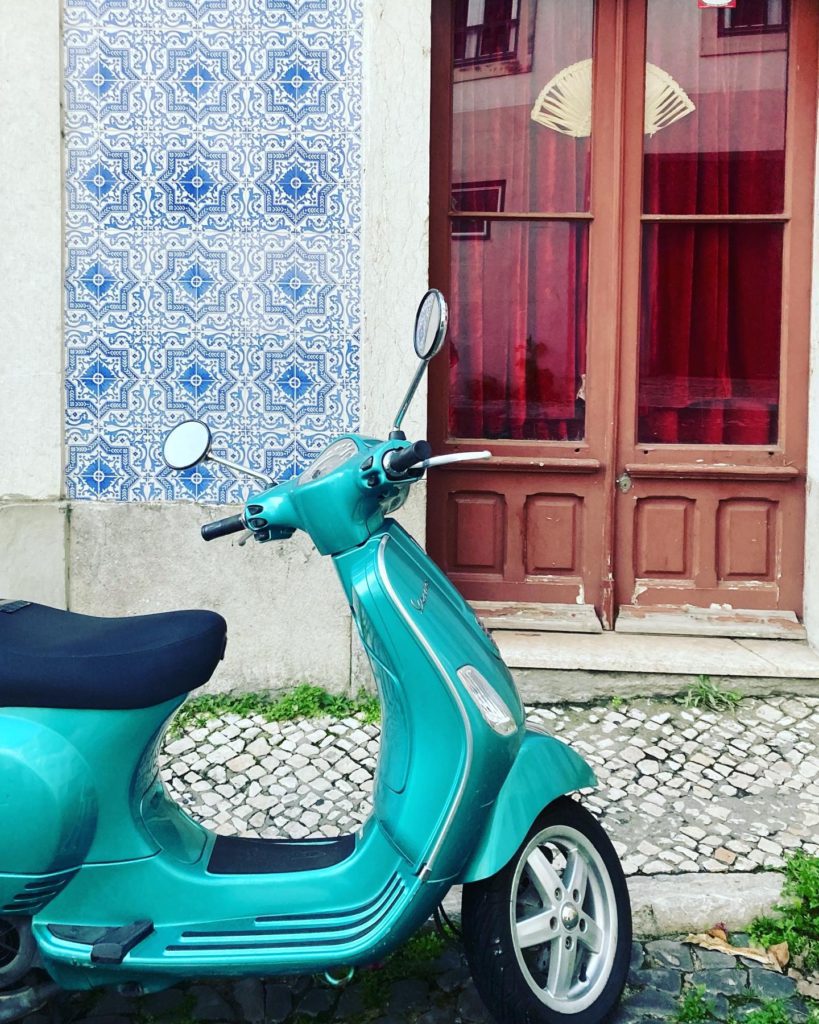 Lisbon is a place where history meets modernism with a nod to small town charm. The vibrant city attracts residents and visitors from across the globe. You can be sure to enjoy an international experience in Lisbon. Dine at one of the many outdoor eateries and you'll be entertained by multiple languages from the steady stream of passersby. We loved the rich diversity and open-minded vibe everywhere you went. In Portugal you can be whatever you want to be. Nobody seems to mind.
A trip to the countryside takes us back in time...
During the first part of our trip we stayed in a small village called Aldeia da Mata Pequena, located 30 minutes north of Lisbon. This centuries-old rural village was completely renovated and restored by owners Diogo Batalha and his wife Ana Partidário. We stayed at one of the 13 white washed structures— a gorgeous stone guest house with much of its historical charm preserved. It even had the original winery inside!
The best part of this stay was the fresh baked bread that was left outside for us in the morning. SO delicious!
Portugal is know for it's amazing food. Fresh ingredients, delectable seafood, and of course their signature pastry, the Pastéis de Nata. Made with a few simple ingredients, this divine pastry filled with an egg-custard like center might just be the perfect dessert.
It's hard to describe the mouthwatering experience, but once you bite into one of these mini pies your taste buds are met with an explosion of texture and flavor. The Pastéis de Nata is a royal marriage between sweet and tart cradled in a warm flaky nest.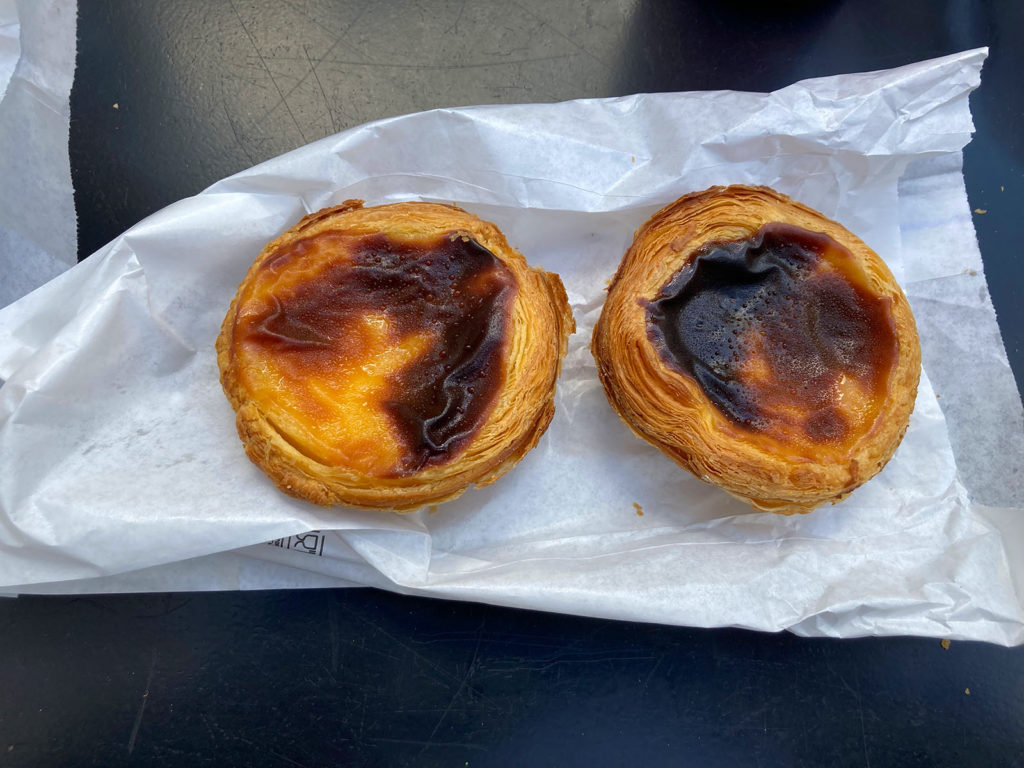 It goes without saying that Portugal is a seafood lover's haven. Being practically surrounded by an ocean with deep, cold waters, the Portuguese have mastered the art of cooking up fish, prawns, octopus and other gifts from the sea, in a surprisingly simple, yet exquisite way.
I still salivate remembering this meal. Grilled to perfection dressed only in a drizzle of olive oil and some salt, each bite of this salmon melted in my mouth. Never had I experienced a more fresh and fine hunk of fish.
Even if you're not a big fish eater, I urge you to dive into trying many of the wonderful seafood dishes. It is likely you will be swayed to fall in love.
We try to follow a primarily vegan diet with the occasional seafood meal. So exploring the vegan scene was a wonderful adventure in Portugal. We were pleasantly surprised at every corner.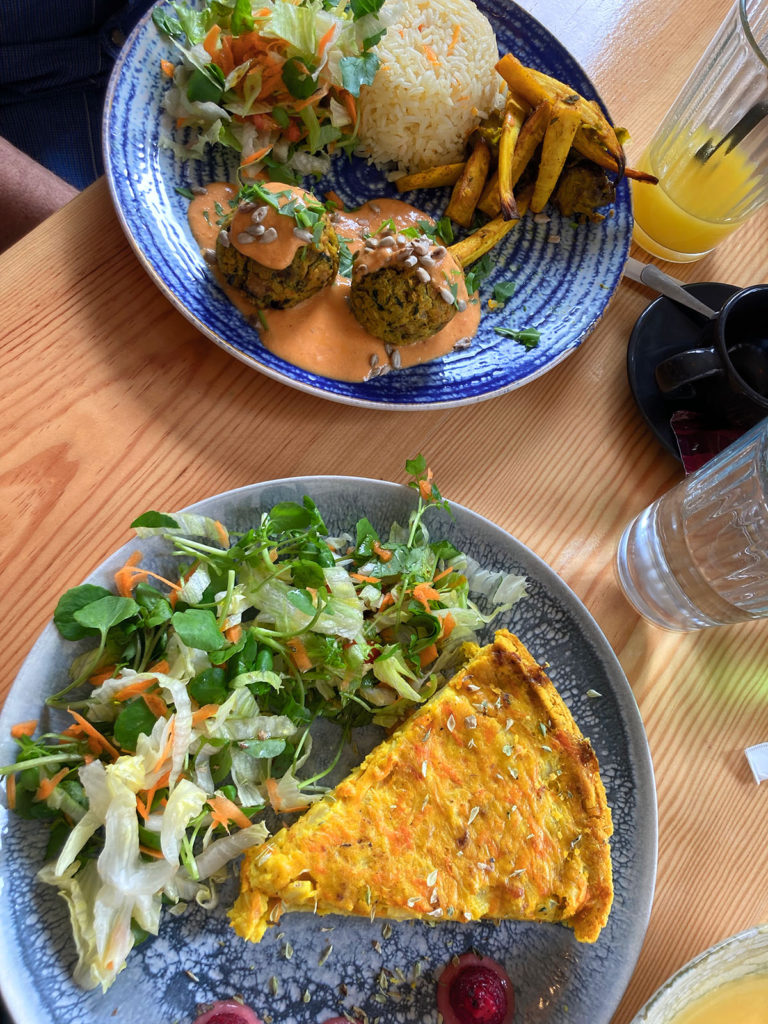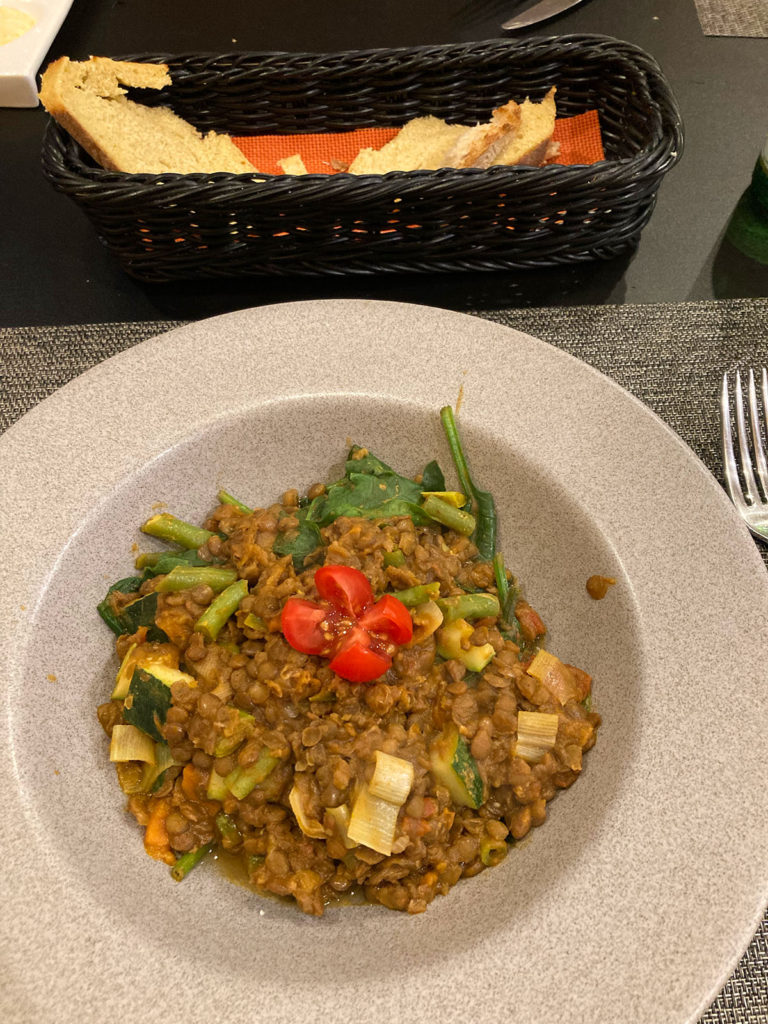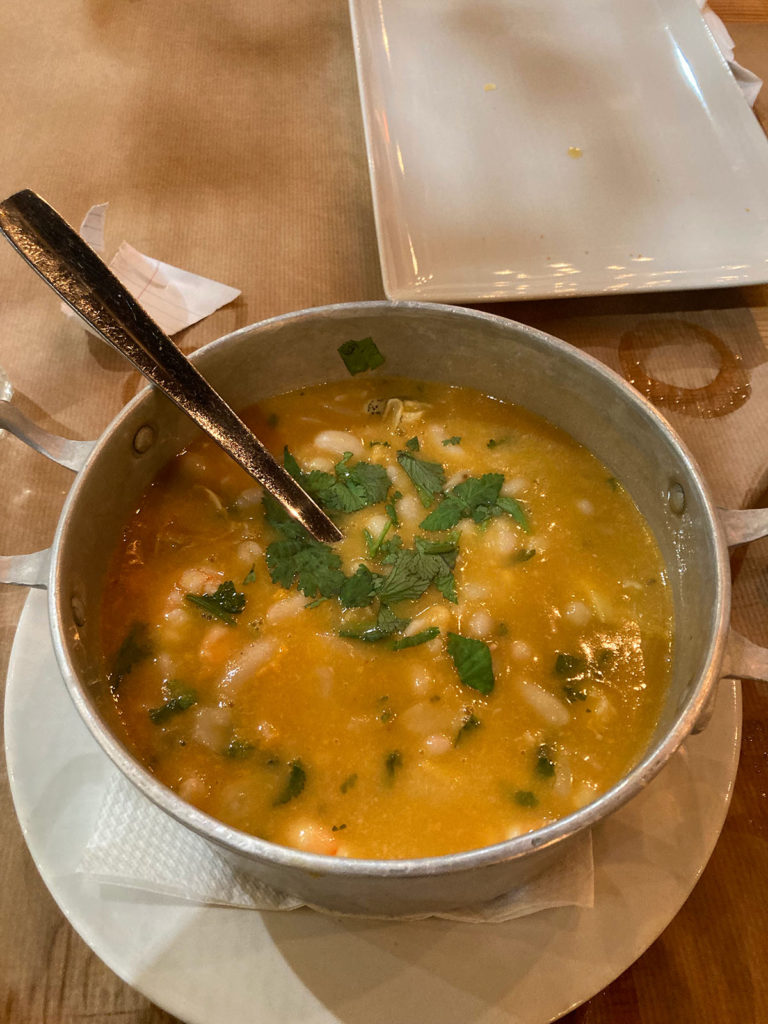 Now that we've established that gastronomy in Portugal is top notch, let me just underscore the inherent value when it comes to eating out or food shopping. What you pay for in Portugal is notably less than in the U.S. You can have an amazing, filling meal for around $10. And I'm talking delicious, local food with the freshest ingredients.
Groceries are wayyyy more afordable than in the U.S. and when it comes to organic produce, well, there's no comparison. We paid 7 € (about $7) for two large bags stuffed with organic produce from a fresh market. That's about what I would pay for just one head of lettuce at home!
Whenever I travel I obsessively scope out the architecture and decor style of the homes. While in Portugal, I found myself capturing beauty in so many places with my iPhone camera.
With the influx of ex-pats and tourists, modern builds are popping up everywhere. However, traditional Portuguese architecture is still abundant throughout the country in villages and in cities. I was most enraptured by the decorative tiles incorporated in the aesthetic of homes and buildings—both on the interior and exterior. Magnificent Portuguese skill comes through in bright colors and utmost artistry as exhibited on older buildings.
Imagine what it's like to look down a street lined with a rainbow of buildings each boasting stunning color and pattern. It was quite magical to say the least.
Even the cobblestone streets which mark one of the great Portuguese heritages, are some of the finest displays of art. Although proper footwear is a must, what is most impressive lies underfoot.
Portuguese pavement, known as Calçada Portuguesa denotes craftsmanship at its best. Hand cut black and white limestone with the occasional infusion of color, is laid in grand mosaic patterns that can be witnessed in Lisbon and throughout the country.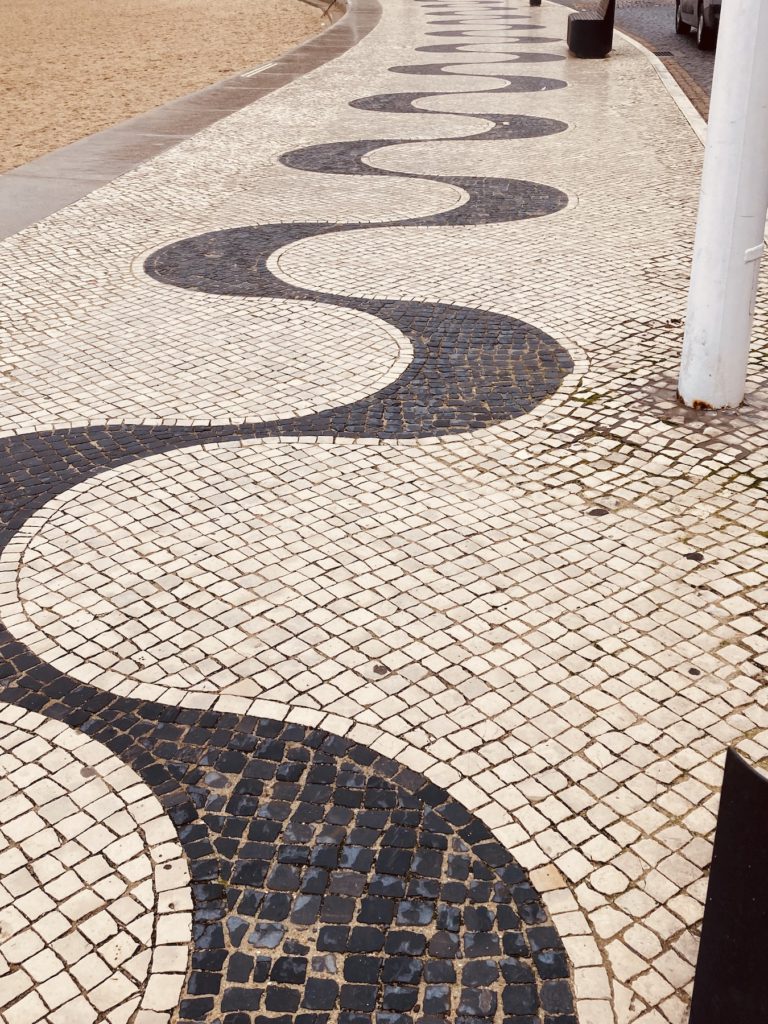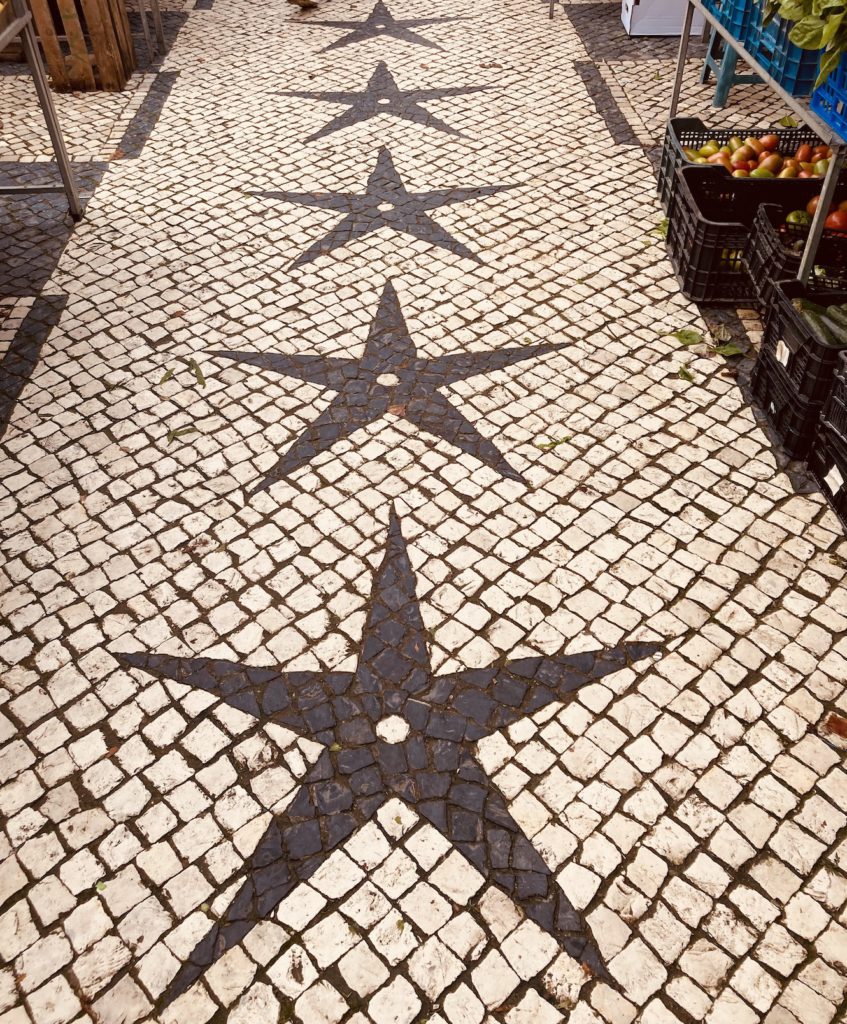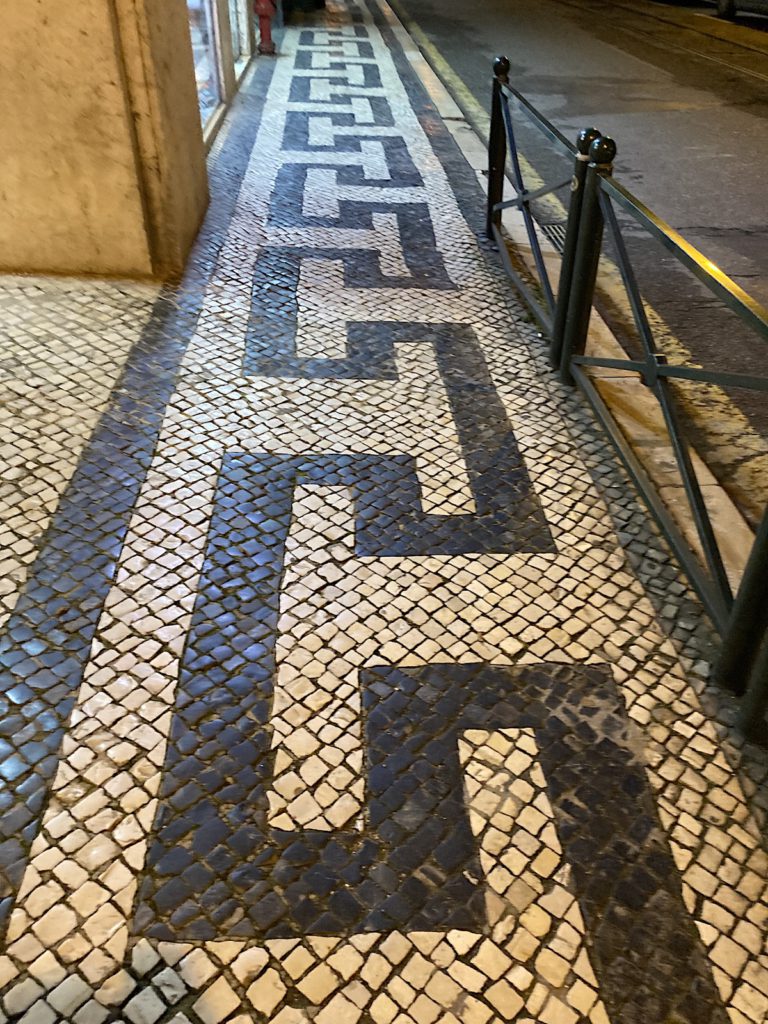 I hope I've entertained some of your senses with this post. A break from the usual home decor post, but one that I so enjoyed writing for you! Please let me know what you think of this view of Portugal and if you have ever visited this magnificent place. And if you ever have wishes of moving to Portugal, I know a fabulous realtor who helped us with some real estate searches. You can reach Natalia at mailto:nfox@maxfinance.pt
Be sure to stay connected as I have a ton of fun projects I'll be sharing real soon! And now I'll leave you with a few more pictures from our trip.
Watch The Snapshot Video of Our Trip